In April, an upstate judge rejected the congressional and state Senate maps drawn by Albany Democrats as part of the 2022 redistricting process. The process was flawed, the judge ruled. The state's highest court later agreed the districts were an unconstitutional gerrymander. Instead of holding primaries in June alongside their statewide and assembly colleagues, congressional and state senate candidates would compete in an Aug. 23 primary to give a court-appointed special master time to redraw the maps.
The result was a chaotic scramble as Democratic incumbents were redrawn into districts that pitted them against one another.
But in one district, New York's 10th Congressional District, there was no incumbent at all.
A council member, two assembly members, a Hudson Valley representative, a nationally recognized prosecutor, a long-retired feminist pioneer, and a recently term-limited mayor all jumped into the race to represent one of the most progressive districts in the nation.
Quickly, former Mayor Bill de Blasio dropped out. But the race remained wide open with at least six candidates having a serious shot at winning the primary before cruising to a general election victory in the heavily Democratic district that spans Lower Manhattan and brownstone Brooklyn.
Those candidates included City Council Member Carlina Rivera, Assembly Member Yuh-Line Niou, former House Democratic impeachment counsel Dan Goldman, former New York City Comptroller Elizabeth Holtzman, Assembly Member Jo Anne Simon, and Rep. Mondaire Jones. Six other local advocates, political gadflies, and perennial candidates will join them on the ballot.
The fight to break out of a very crowded field recently has led to greater animosity among some of the candidates, with attacks on each other's progressive bonafides and fundraising hauls.
WATCH: The full NY1/WNYC 10th Congressional District debate
LISTEN: Off Topic/On Politics: Candidates for Congress take debate stage to make their case
LISTEN: You Decide: Brigid Bergin: Candidates for Congress spar in NY1 debate
With primary day on Aug. 23 and early voting beginning on Aug. 13, here's what you need to know about each candidate's background, endorsements, and fundraising.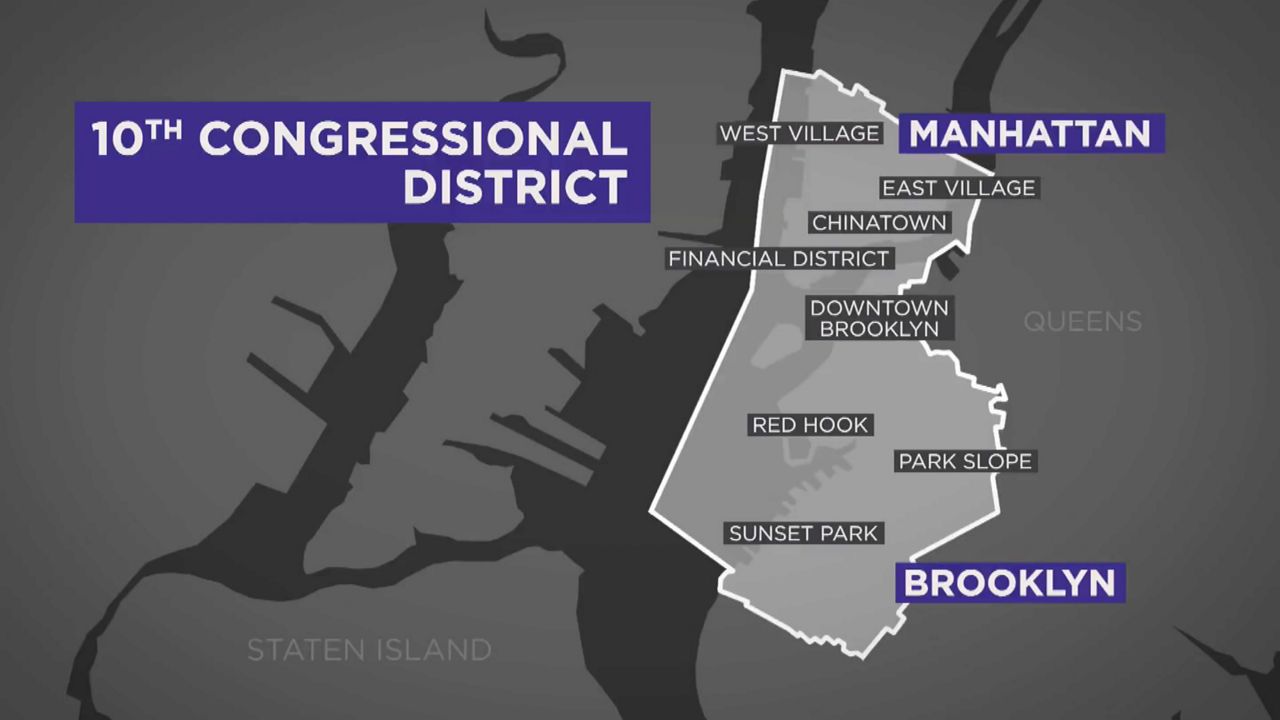 Dan Goldman
Elizabeth Holtzman
Mondaire Jones
Yuh-Line Niou
Carlina Rivera
Jo Anne Simon
Quanda Francis
Peter J. Gleason
Jimmy Li
Maud Maron
Brian Robinson
Yan Xiong