Potential Tropical Cyclone Sixteen will move up the coast, bringing heavy rain and gusty winds to the Northeast through the weekend.
The rain will move in from south to north starting late Friday night.
New York City will see the rain first, and by Saturday afternoon, the rain will be much more widespread.
Through Sunday, widespread rain showers continue, especially across New York State. The wet weather will linger into Monday.
Scroll through the slides below to see the forecast.
The rainfall will turn heavy along the coast, especially from NYC to Massachusetts.
Rain could add up to two inches for many areas, but cities in the Hudson Valley and NYC could get up to three.
Be mindful of ponding on the roads and slick road conditions as the system moves through.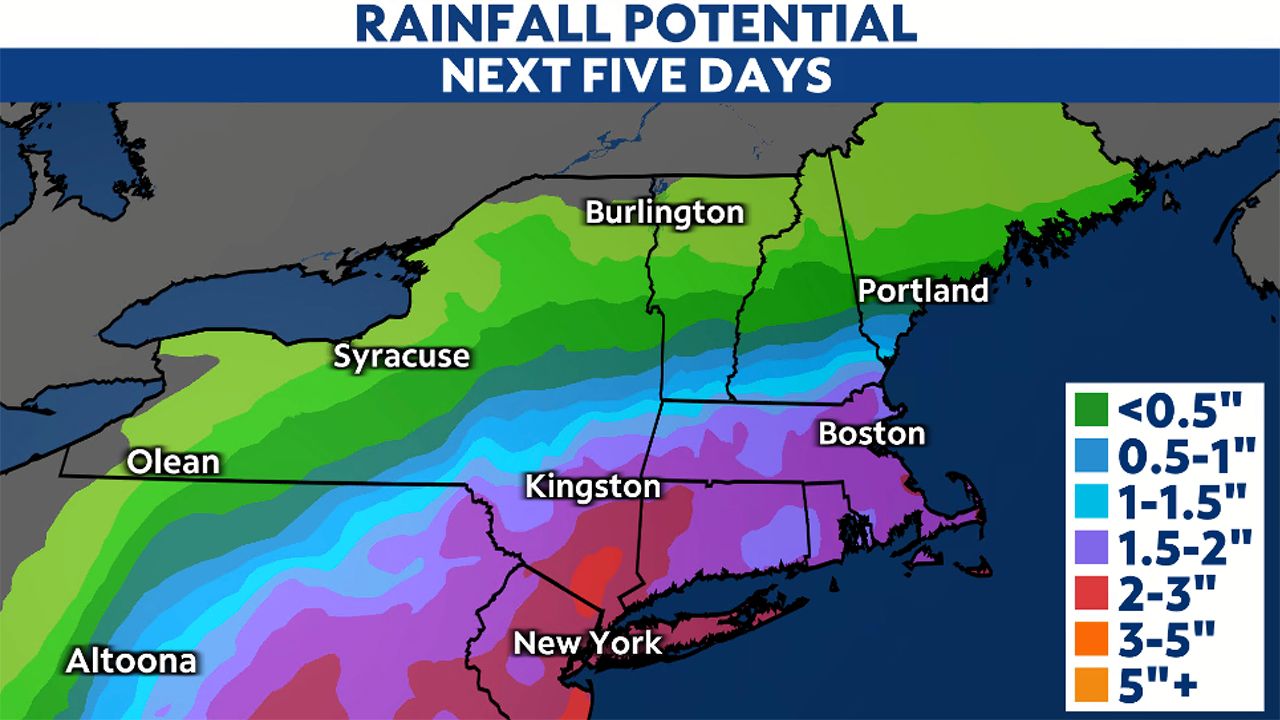 Wind gusts will also pick up through Saturday and last into Sunday. We'll feel the strongest gusts along the coast, reaching 30-40 mph.
Everywhere else should feel more breezy.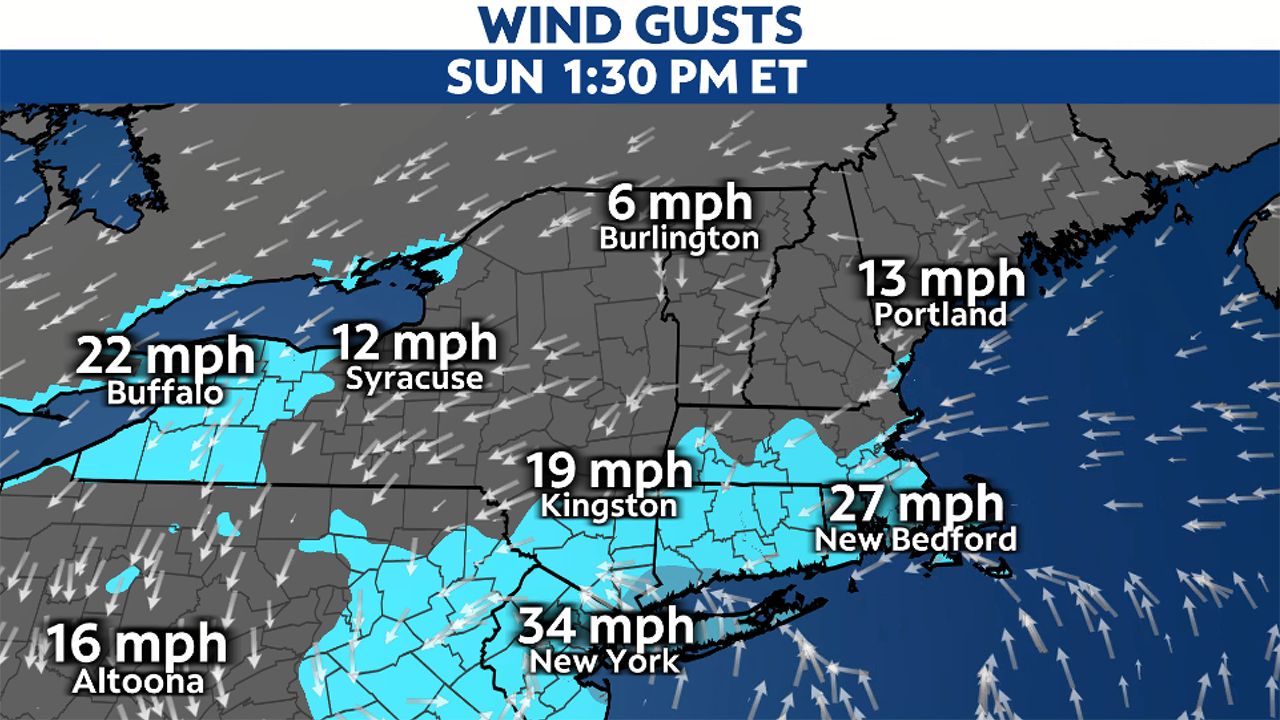 Coastal communities across Long Island and New Jersey will deal with rough ocean conditions.
Expect elevated surf and dangerous rip currents along beaches. Some beach erosion and minor coastal flooding could also occur.
Stay weather aware through the weekend. If you see a flooded roadway, find another route. And keep your phone charged just in case the power goes out from strong winds.
Our team of meteorologists dives deep into the science of weather and breaks down timely weather data and information. To view more weather and climate stories, check out our weather blogs section.