They say where there's smoke, there's fire. That's true, but for NYC this July, the phrase was more like 'where there's smoke, there's a lot of rain.'
The wettest part of the month was the middle of July, but more than half of the days had a measurable amount of rain. Slow-moving thunderstorms were responsible for the bulk of the over 11 inches of rain measured at Central Park during the month.
Some days measured more than two inches in a day, much of which fell within a few hours. This resulted in flash flooding on the streets of NYC and some of the subways on the Upper West Side.
The 11.09 inches of rain made this July the third-wettest July on record and the wettest July since 1975. Records date back to the 1800s.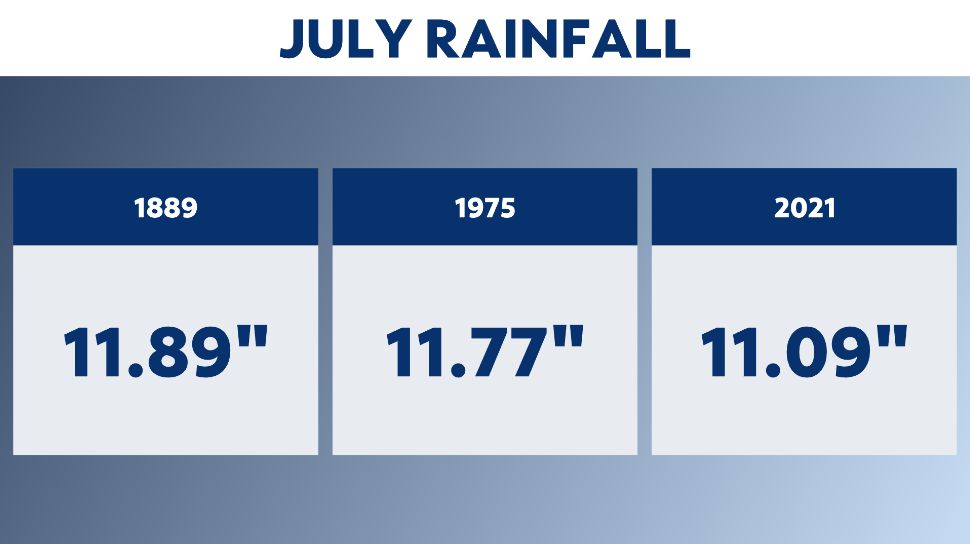 The other big headline in July was smoke from wildfires burning in the Western United States and Canada. The jet stream brought the plume of smoke across the Great Lakes and into the Northeast.
With sinking air, that smoke ended up in the lower atmosphere and lowered the visibility and air quality across the five boroughs. Air quality in NYC dropped to its lowest levels in over a decade.
Upstaged by the rain and smoke was another headline about July. As warm and humid as it felt, the month ended up cooler than normal. Temperatures ended up more than one degree below average, making it the coolest July in the city since 2014.