The city sizzled in June with the hottest readings in more than a decade. If history repeats itself, this summer could be one for the record books.
We expect hot weather in June in New York City, but this past month felt more like July. In an average June, we only have three days of 90-degree readings. This June, we had almost triple that.
It was the most 90-degree days we've seen in June in 30 years.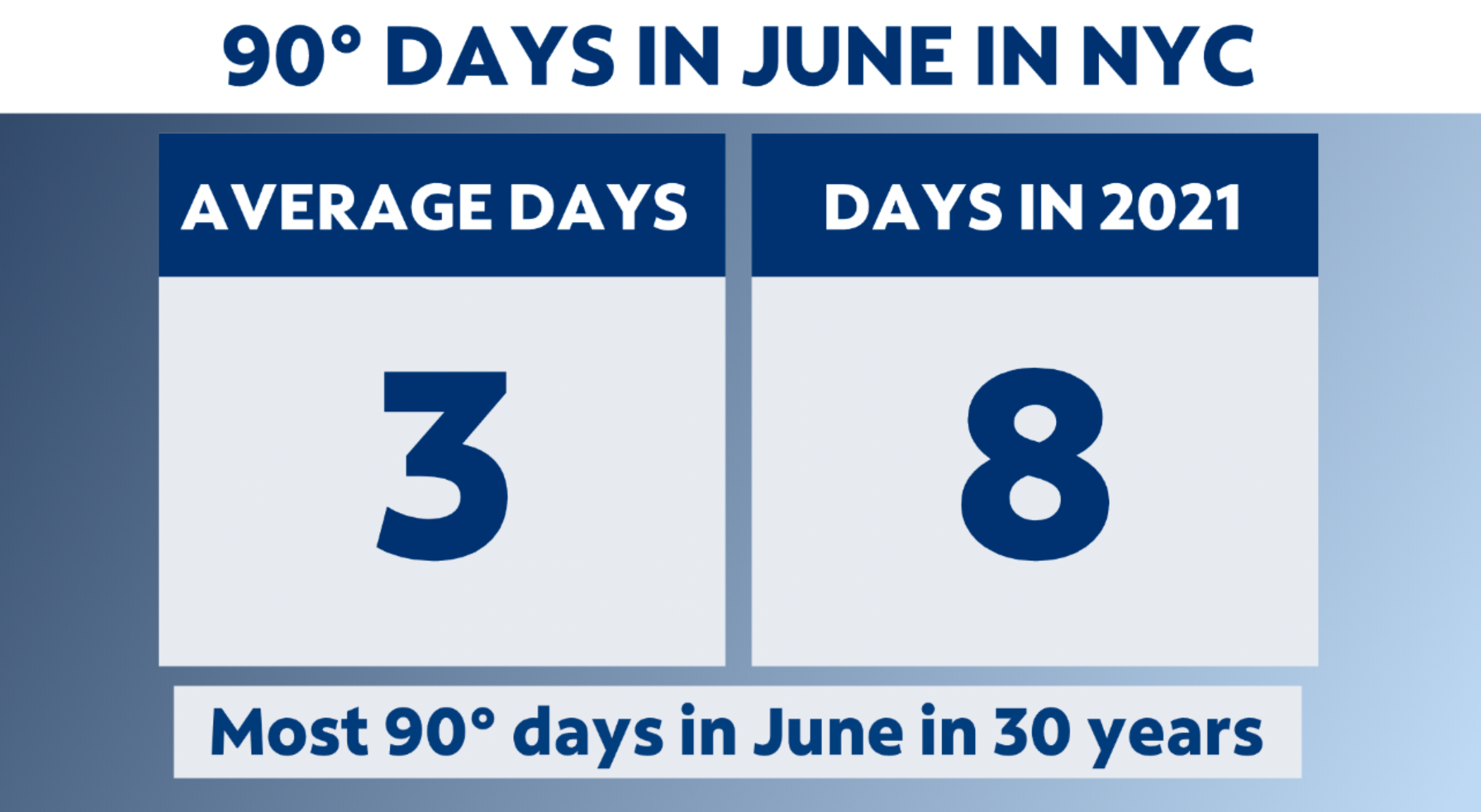 Our weather pattern for much of the month was what is called a Bermuda High. This is when an area of high pressure parks near Bermuda.
The clockwise winds around high pressure pump up steamy air from the deep south into our region. We had two heat waves during the month. Both lasted for four days.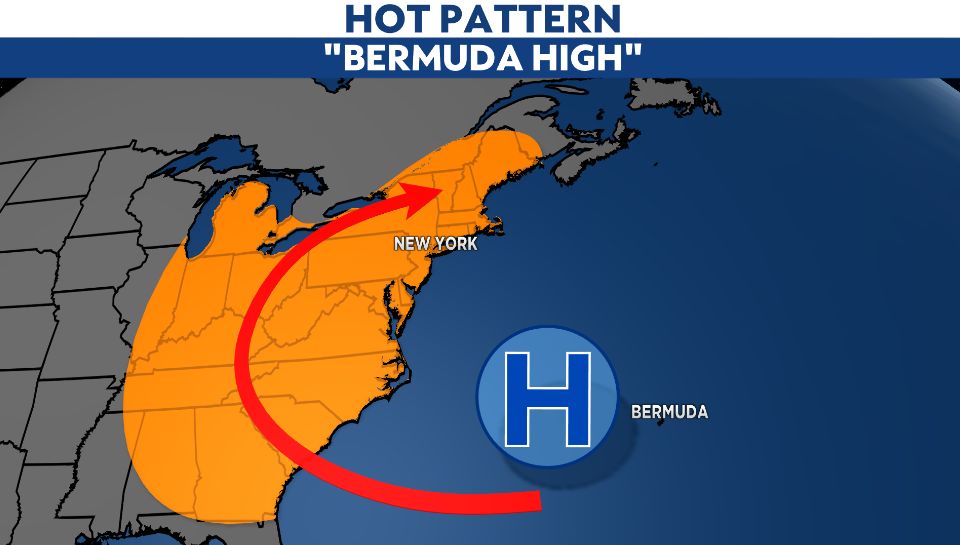 Overall, temperatures for the month averaged two degrees above average. That may not sound like much, but June 2021 will go down as the 9th-hottest on record for New York City. Our records go back to 1869.
The last time we had a June this hot was in 2010, and that was a summer that broke all the records.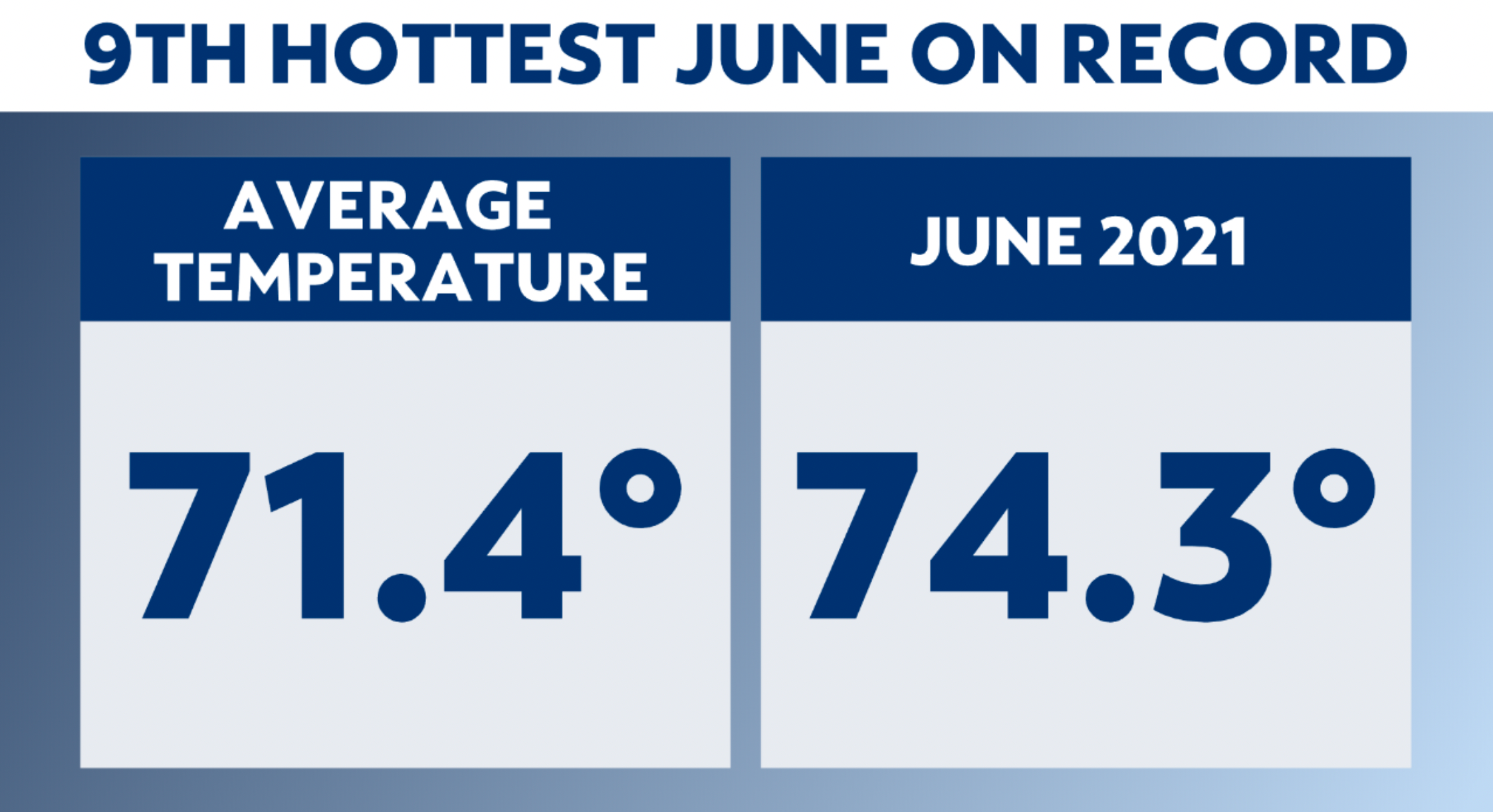 The summer of 2010 in New York City ranks as the hottest on record. We saw 37 days of 90-degree readings. That's more than double the average and the most 90-degree days ever recorded in a summer here.
The latest NOAA outlook signs that this summer's hot start will continue through September. The 30-day outlook calls for above-normal temperatures, and so does the outlook for July through September.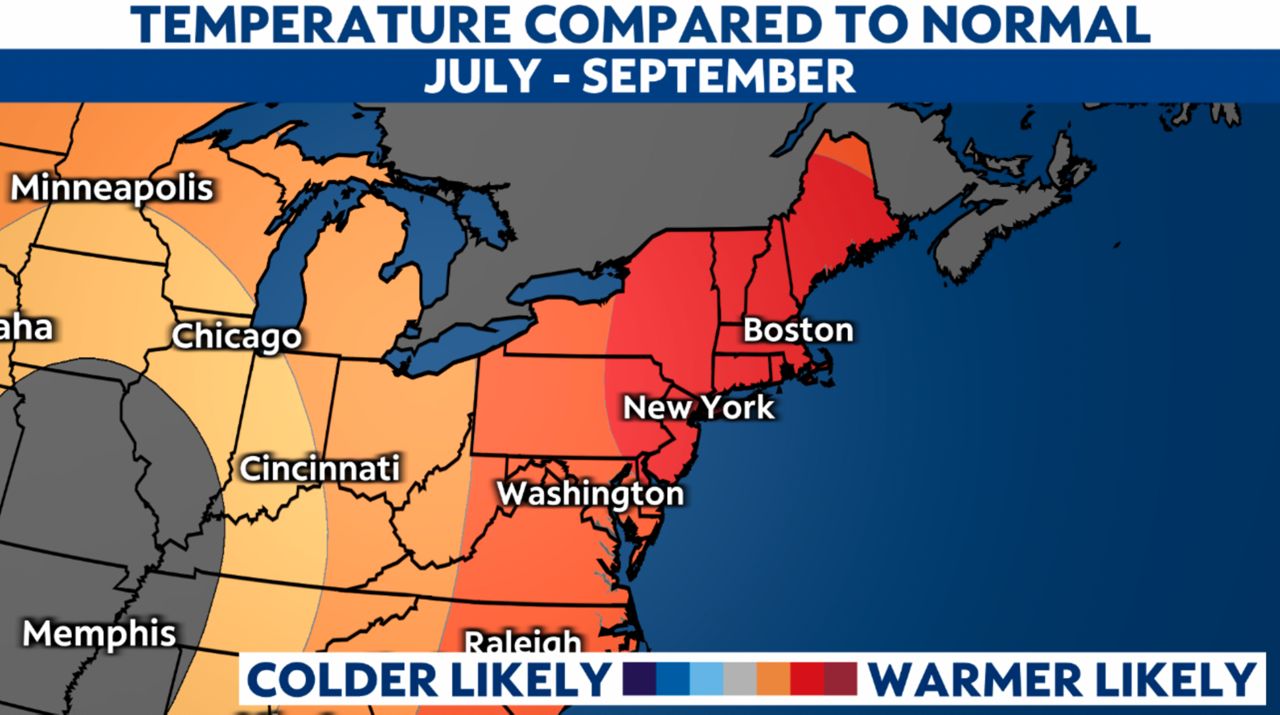 So, try and keep your cool in the next few months. We've certainly had lots of practice lately.
Hot summers are becoming more common in New York City. Out of the past 151 summers, 5 of the top 10 hottest have happened in the past 20 years.