There's an office within the National Weather Service that monitors the potential for severe weather throughout the year. They issue watches when necessary and forecast the potential for severe weather days in advance.
This office is known as the Storm Prediction Center.
The origin of the Storm Prediction Center can be traced back to 1953 when it was known as the Severe Local Storm Warning Center. A few name changes later, the office became known as the Storm Prediction Center in 1995.
Every year, the Storm Prediction Center, also known as the SPC for short, issues approximately 1000 severe weather watches. As we know, a watch means that there's the potential for severe weather to develop, and those in the watch area should prepare for severe weather.
The process of issuing watches begins with the storm prediction center but ends with the local branch of the National Weather Service.
You've probably seen those yellow and red boxes on TV indicating a watch area. The SPC determines the watch box location and duration. The local weather service office determines which counties are included or not included in the watch since these boxes often cut through counties.
It's also often the responsibility of the local forecast office to drop a severe weather watch once the threat has passed.
One of the more widely used products from the SPC is the Severe Weather Outlook. These outlooks give the public, local weather offices, other government offices and meteorologists a glance at the potential for severe weather for the current day and the days that follow.
It's a simple product because it needs to be easily interpreted by meteorologists and non-meteorologists alike. You've probably seen these maps on TV as well. It's a map with contours of various levels of severe weather potential. They range from marginal up to high.
But as simple as this contour map looks, it's a map of several layers of data that are all indicators for the possibility of severe weather. Where all these layers overlap is where the potential is the highest. For our convenience, the SPC puts all of that data into these severe weather outlooks which are easy to understand.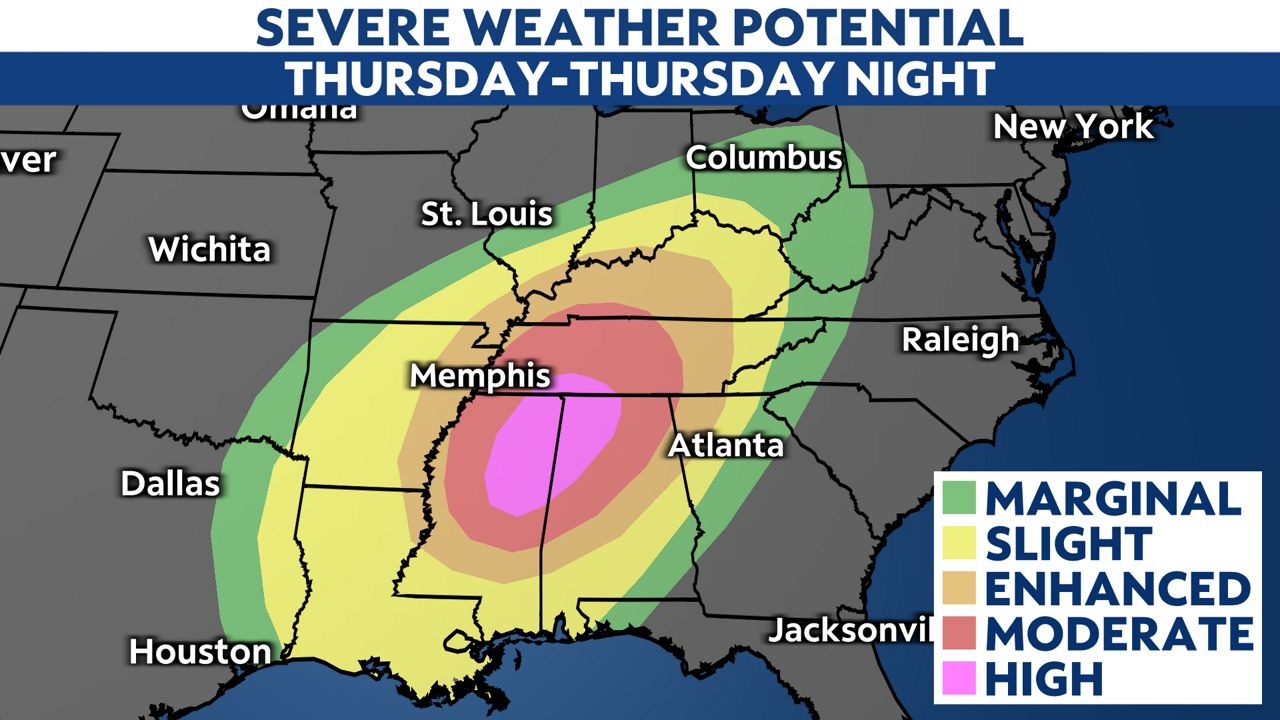 The SPC also breaks down that severe weather outlook into specific categories.
They can identify the type of severe weather threats that exist, and they categorize those threats by percent chance of that threat occurring within a certain number of miles of the highlighted area.
These include damaging winds, large hail, flash floods and tornadoes.
The SPC also monitors fire weather conditions and severe winter weather, so the office is busy throughout the year.