For nearly thirty years, Rep. Jerry Nadler and Rep. Carolyn Maloney rose through the ranks of House Democratic leadership, him from the Upper West Side, her from the Upper East Side. Now because of a redistricting process that merged the two sides of Central Park into one congressional district, the two longest serving members of New York's delegation to the House of Representative are pitted against each other in what is set up to be the most challenging primary of their respective tenures.
Nadler, who first took office in 1992, received less than 75% of the primary vote just once in his career. After assuming office in 1993, Maloney only faced competitive primaries the last two cycles against the third candidate in this race, Suraj Patel. In 2020, he lost by only four points.
Patel, a 38-year-old attorney and organizer who served in the Obama administration, was not yet a teenager when his rivals were elected to Congress. He's making the case for generational change, arguing "1990s Democrats have lost almost every major battle to Mitch McConnell and Republicans."
Maloney emerged from the City Council as a champion of feminist causes and the first council member to introduce a bill that would recognize same-sex partnerships. Nadler came from the state assembly after cutting his teeth on the West Side in the 1970s, part of a milieu of young reformers known alternatively as "the West Side Kids" and "the Junior Mafia."
Today, Nadler and Maloney have both risen to national prominence, chairing powerful committees in the House. As chair of the House Judiciary Committee, he garnered national headlines taking on President Donald Trump during the former president's first impeachment inquiry. Leading the House Oversight Committee, she's tackled dysfunction at the Post Office, dysfunction in the Biden administration's monkeypox response, dysfunction on Rikers Island, as well as gun trafficking and possible Secret Service malfeasance.
"I have experience. I have a record to run on. I have institutional knowledge, and I know how to get things done. And that comes from decades of hard work," Maloney told NY1 in an interview.
The race has not been a quiet one so far. Maloney has faced criticism for her support of the Iraq War, views on vaccines, and for once wearing a burqa on the House floor to make a point about the Taliban. She's accused Nadler of plotting to retire and pass the seat off to a hand-picked successor. And she can't stop saying that President Joe Biden plans on not running for reelection, despite his insistence that he will seek a second term.
Nadler landed an endorsement from Senate Majority Leader Charles Schumer — despite no other member of New York's congressional delegation chiming in — and was challenged by Patel on his previous endorsements of Maloney.
"So after New York City was ground-zero for COVID-19, would you support Carolyn Maloney? Jerry Nadler did. He endorsed her for our district. That was his good judgement," Patel's campaign said in an ad.
A fourth candidate, Ashmi Sheth, a young former associate at the Federal Reserve Bank of New York, is mounting a longshot bid, but did not qualify for the NY1/WNYC debate and ended the most recent financial disclosure period with just over $400 in the bank.
It will come down to the three leading candidates — Nadler, Maloney, and Patel — in a primary that could send one, or two, of New York's longest serving members of Congress into an early retirement.
WATCH: The full NY1/WNYC 12th Congressional District debate
LISTEN: Crosstown: Inside the race for the new 12th Congressional District
With primary day on Aug. 23 and early voting beginning on Aug. 13, here's what you need to know about each candidate's background, endorsements, and fundraising.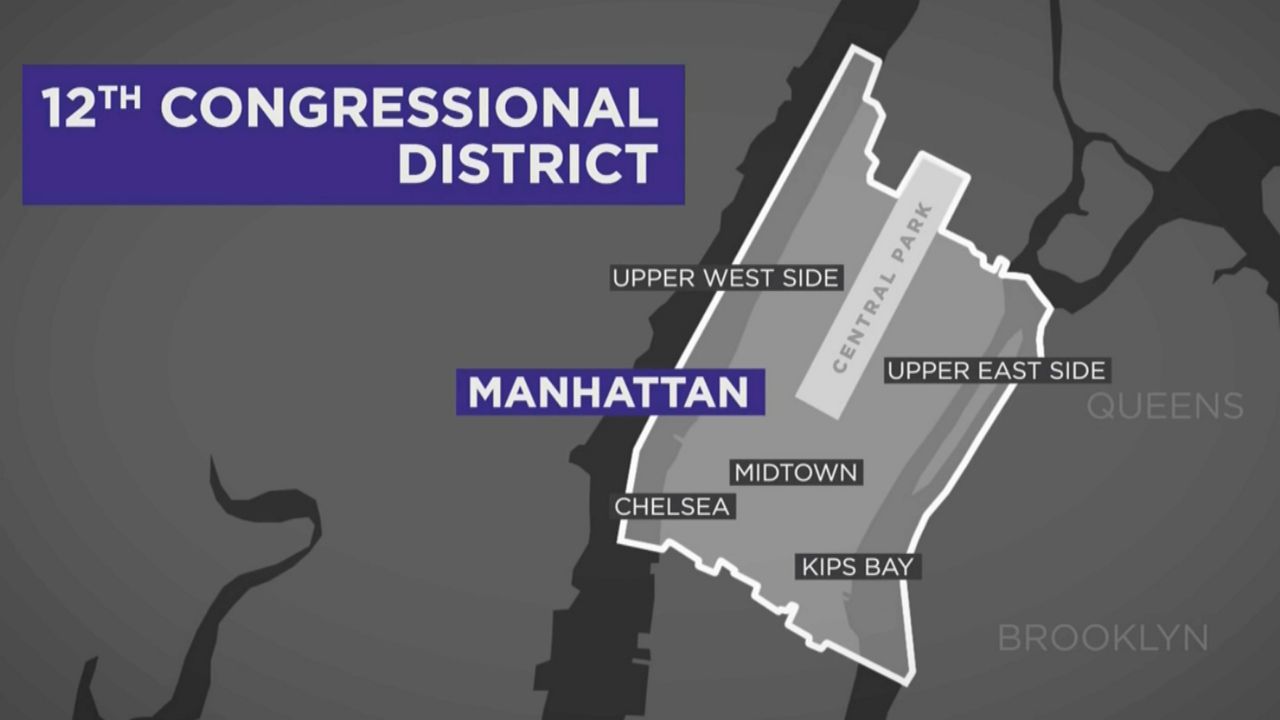 Jerry Nadler
Carolyn Maloney
Suraj Patel
Ashmi Sheth