NEW YORK — On the one hand, it's been a good few months for Mayor Bill de Blasio. His longtime tormentor, Gov. Andrew Cuomo, was hobbled by scandal. A huge injection of federal stimulus money averted a budget crisis. The vaccination effort has helped beat back the coronavirus, and the city's recovery is now underway.
And yet, none of it seems to be improving his standing with New Yorkers.
---
What You Need To Know
37% of New Yorkers approve of the job the mayor's doing, versus 47% who disapprove


His approval rating was 45% in April, 49% in October


Former administration officials Kathryn Garcia and Maya Wiley have distanced themselves from de Blasio in the mayor's race


Rising crime, the no. 1 concern of voters, is likely a factor in dropping poll numbers


---
Just 37% of city residents approve of the job the mayor's doing, according to the results of our latest Spectrum News NY1/Ipsos poll. 47% disapprove.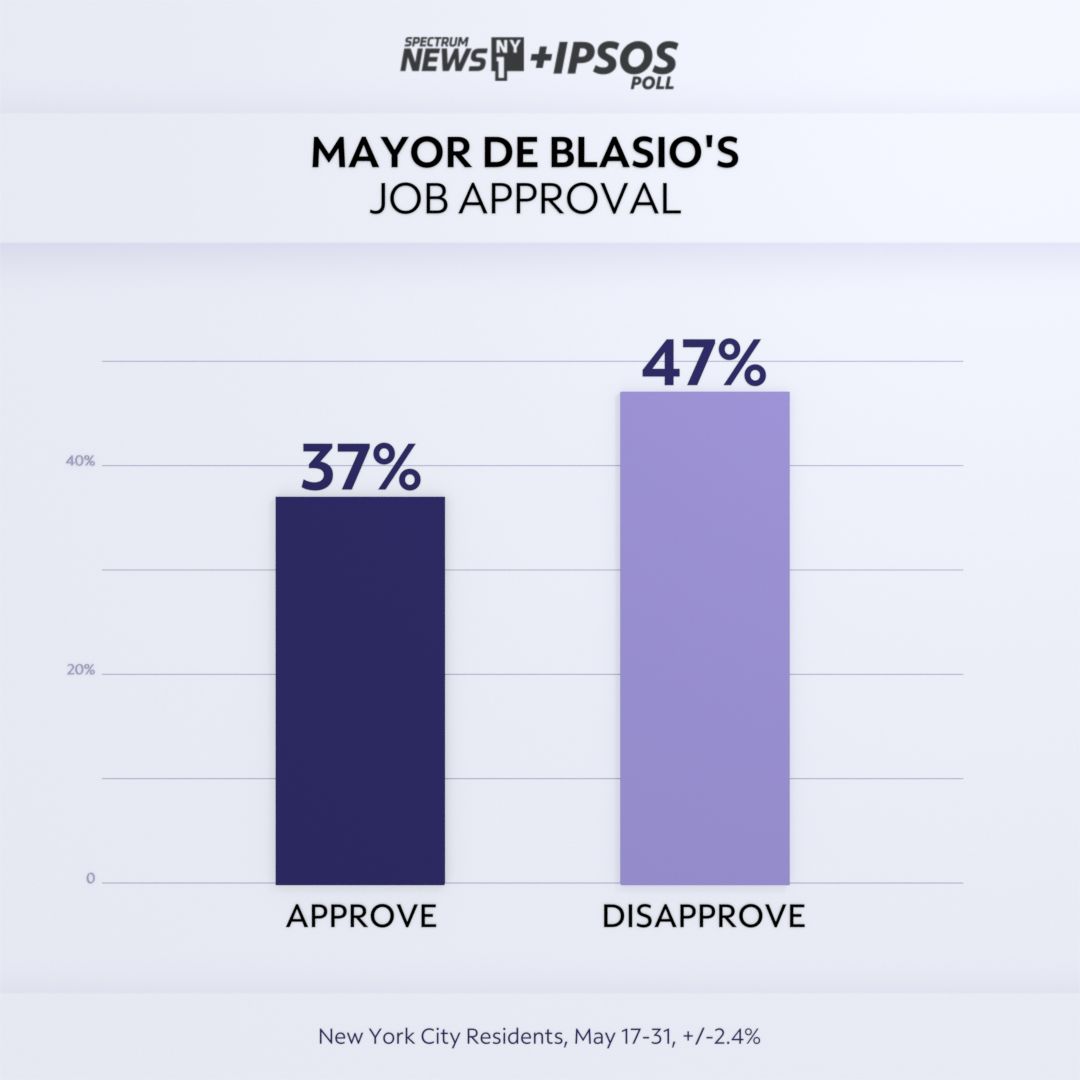 And the numbers are trending in the wrong direction: His approval rating has dropped from 45% in our last poll in April, and from 49% in our poll last October.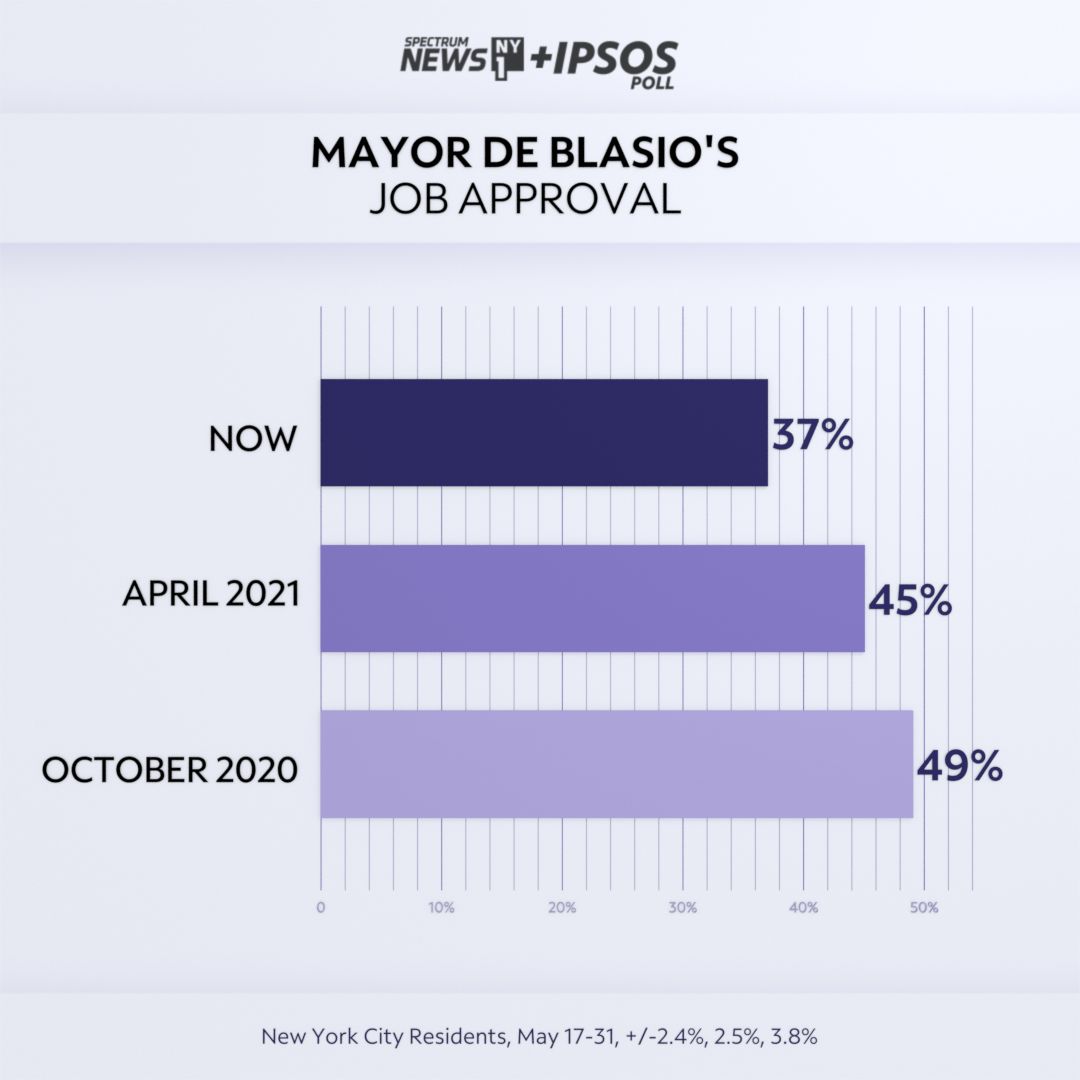 So it's maybe no surprise he's been trashed by his fellow Democrats running for mayor, even those who worked for him.
"You don't have any of the candidates running on accomplishments or ties to the current administration or to the mayor," said Mallory Newall, research director at Ipsos.
That includes former sanitation commissioner Kathryn Garcia and former counsel to the mayor Maya Wiley, who's gone to great pains to distance herself from de Blasio.
"I quit five years ago," she said at last month's debate hosted by NY1. "I voted with my feet."
At another debate, only one candidate, Andrew Yang, raised his hand when candidates were asked if they wanted de Blasio's endorsement.
Newall said one reason for the mayor's sinking poll numbers is likely increased crime, which our poll found is voters' number one priority for the next mayor to address.
"Crime and safety is becoming the main issue in this race, which is an advantage for Eric Adams," Newall said. "But it's also, I think, a referendum on the current administration."
The NY1/Ipsos poll has a credibility interval of +/- 2.4 percentage points. The credibility interval is +/- 4.5 percentage points for likely Democratic voters.
------
Did you know you can now watch, read and stay informed with NY1 wherever and whenever you want? Get the new Spectrum News app here.
------
Looking for an easy way to learn about the issues affecting New York City?
Listen to our "Off Topic/On Politics" podcast: Apple Podcasts | Google Play | Spotify | iHeartRadio | Stitcher | RSS