The MTA's full board on Wednesday voted to approve fare and toll hikes that will see the base fare for subway, local bus, Staten Island Railway and paratransit rides rise from $2.75 to $2.90.
Under the plan, fares hikes will take effect on Aug. 20, while toll hikes will go into effect Aug. 6, MTA officials said.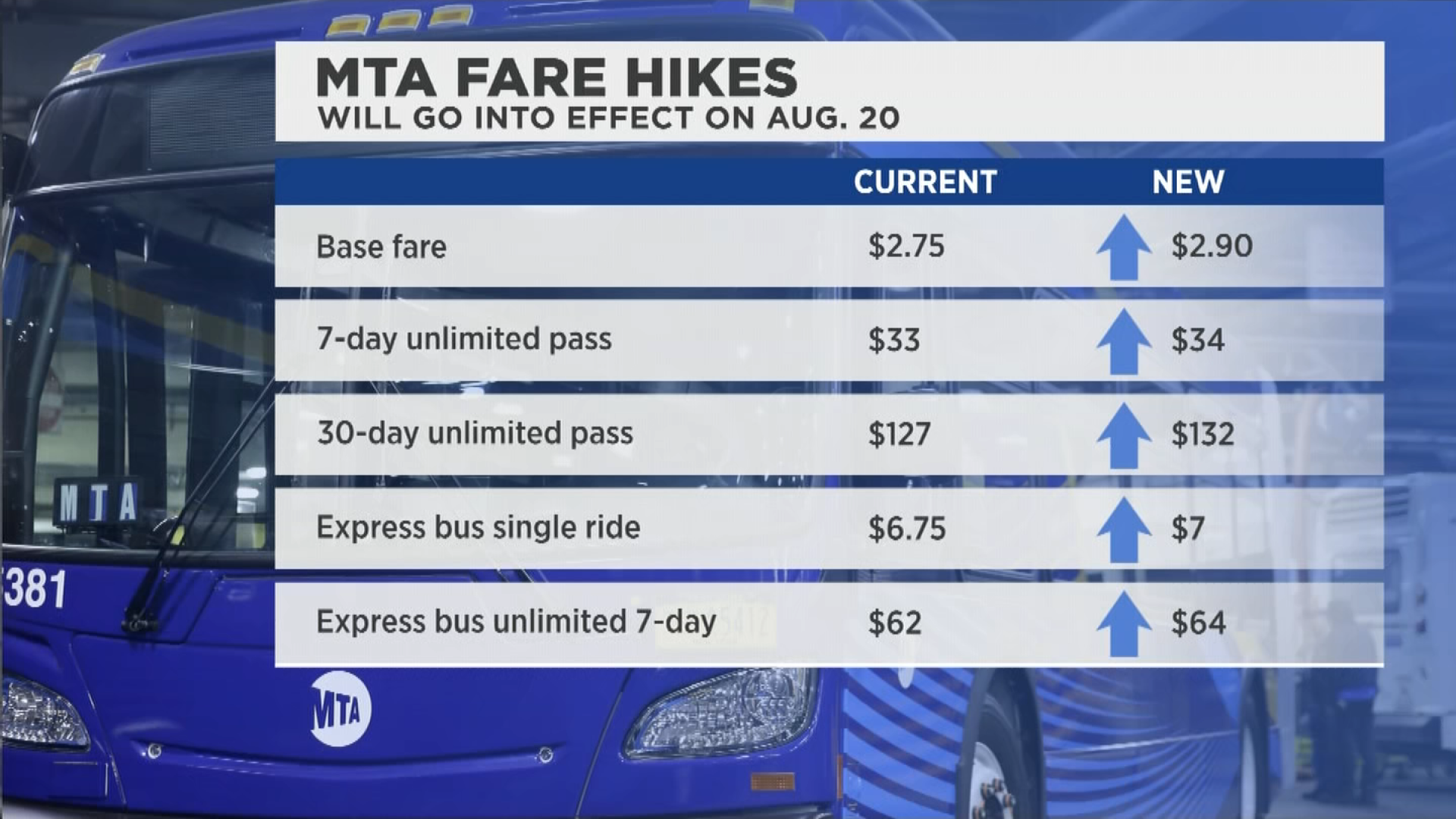 The price of a 7-Day Unlimited Ride MetroCard will increase from $33 to $34, and the price of a 30-Day Unlimited Ride MetroCard will increase from $127 to $132.
Meanwhile, the Express Bus base fare will increase 25 cents, from $6.75 to $7, and the 7-Day Unlimited Express Bus Plus pass will increase $2, from $62 to $64.
Commuter rail prices will increase 5.5%. Tolls will increase by 6% for motorists with E-ZPass and 10% for tolls by mail.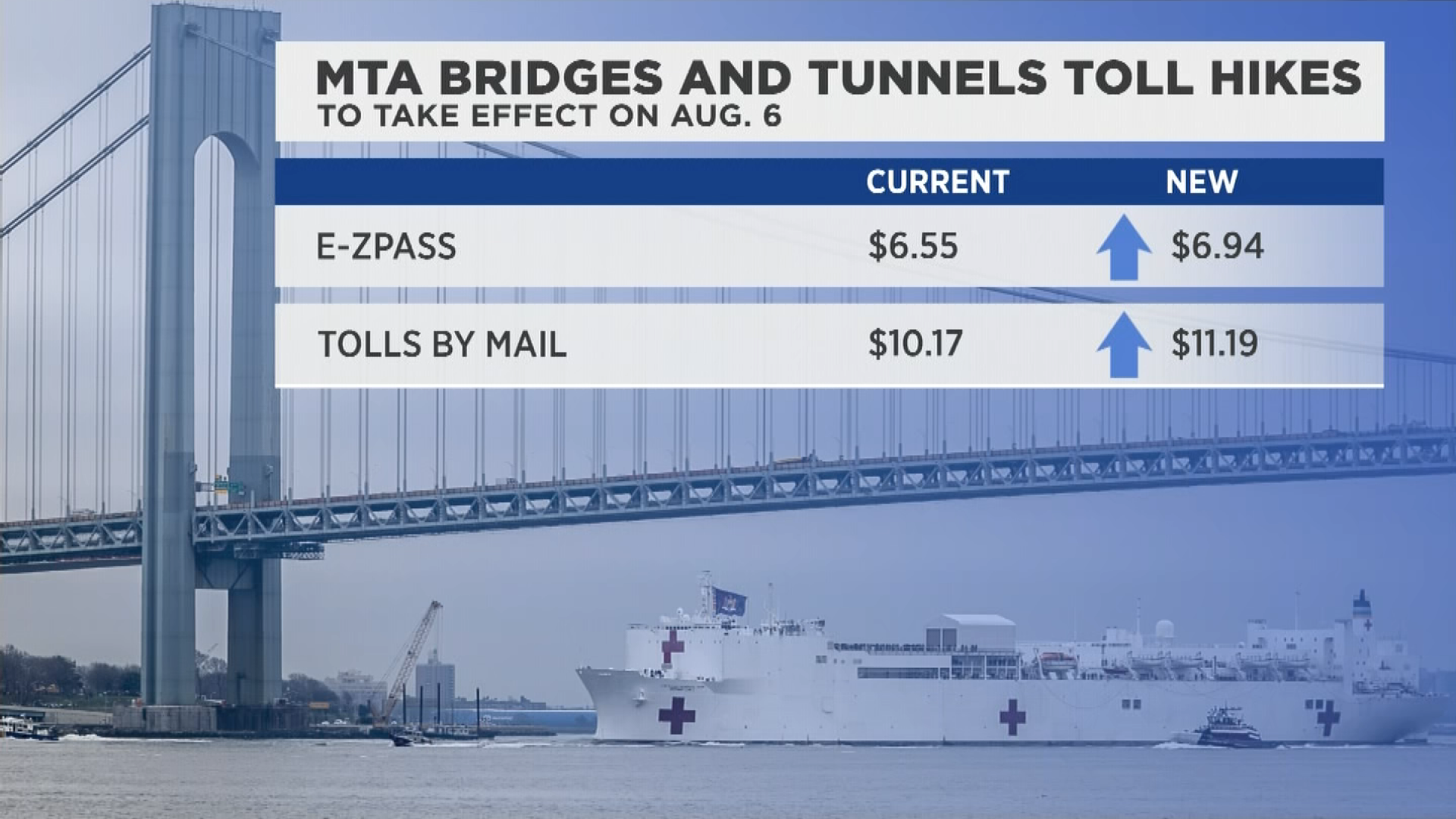 MTA board members defended the price hikes as necessary to maintain and improve transit service. The hikes are expected to generate approximately $117 million for the MTA this year, the agency said in a news release.
At Wednesday's board meeting, MTA Chair and CEO Janno Lieber called the fare increase the "last piece of a balanced budget plan that was championed by the governor and the state Legislature."
"We need this to be responsible," Lieber said, while noting that the increase would "not [be] without its downsides."
"Because anytime you're asking people to pay a little more, you know that has consequences," he said.
When the MTA first proposed the fare hikes in May, the plan immediately met with backlash from transit advocates. The last time the MTA increased its base fare was in 2015, when it jumped from $2.50 to $2.75 a ride.
The MTA decided to take a pause on toll and fare hikes during the COVID-19 pandemic.
The Traffic Mobility Review Board was also expected to meet for the first time Wednesday at 4 p.m., to offer recommendations on how much congestion pricing will cost when the plan takes effect in 2024.