I have been noticing the Highbridge Water Tower ever since I was a kid driving on the Harlem River Drive or Major Deegan Expressway. I wondered, 'what is it? What did it do?' Well, I was able to find out that and much more, climbing the 179 stairs to the top of the structure, which is located in Highbridge Park in Washington Heights.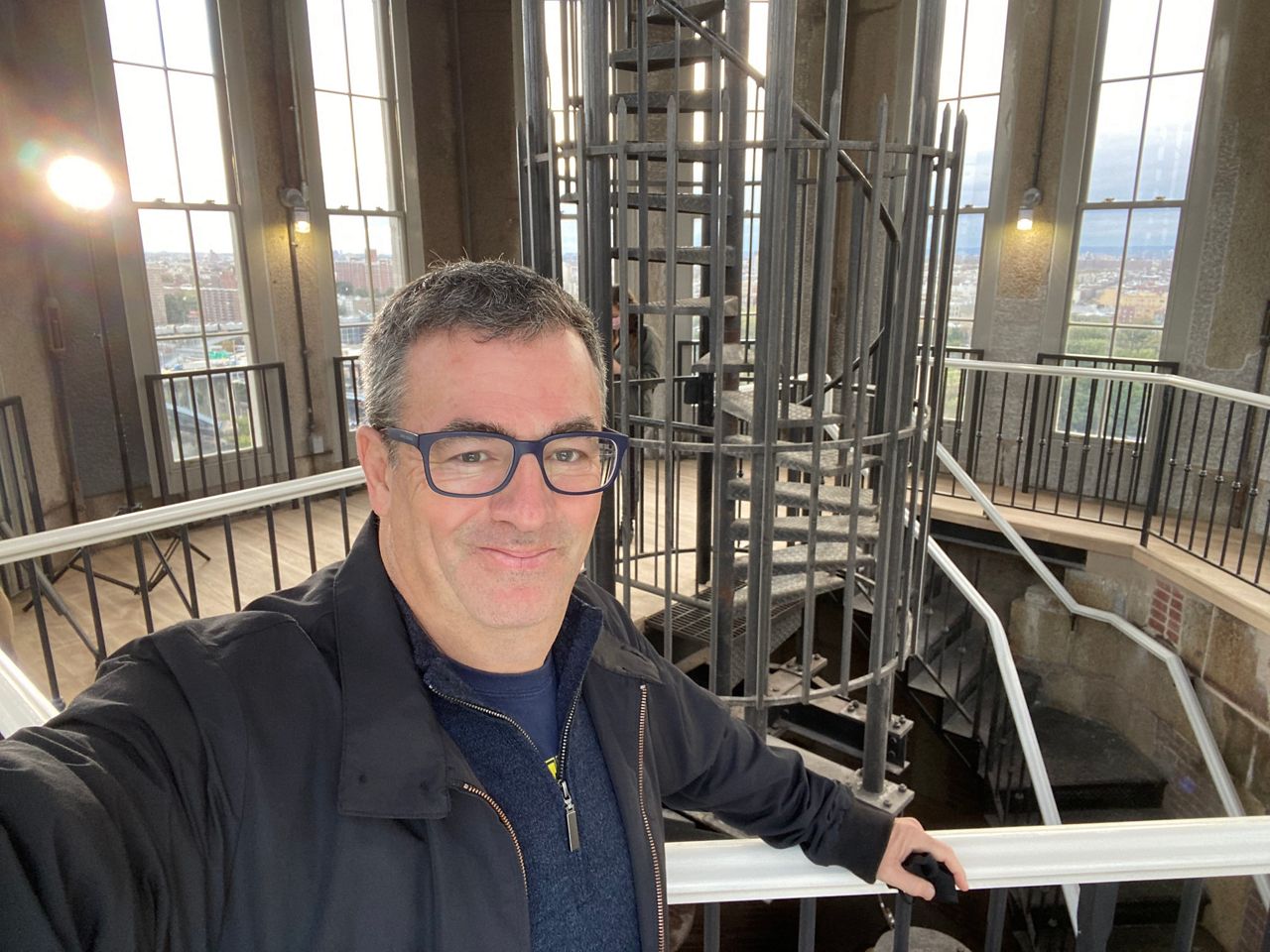 The nearly 200 foot-tall tower, built in 1872, was part of the Old Croton Aqueduct, which was the city's first reliable and uninterrupted water supply system. Between 1872 and 1949, the tower provided water pressure for a growing neighborhood. It is located adjacent to the High Bridge, which is New York City's oldest bridge and a passageway between the Bronx and Manhattan. The bridge carried water from the system which started at the Croton River in Westchester.

The tower has undergone a $5 million restoration, renovating the historic stone structure and preserving the landmark. Repairs to the tower's roof, masonry, wooden handrails, flooring, and the winding cast-iron staircase now make it possible for public access for scheduled tours for the first time in more than a decade. New windows, window guards and interior lighting were also installed.

Parks Commissioner Gabrielle Fialkoff also noticed the tower as a child.
"I remember driving by, and thinking, what is that, a witch's tower?" said Fialkoff, who noted the tower was actually a big part of the city's growth and development and reason for the success it has had.

The NYC Parks Urban Park Rangers will start leading free tours inside the tower in November, but it is closed for public access other times. For more information head to nycgovparks.org.