A person was killed by a fallen tree in Queens, and another person was seriously hurt after being struck by a tree in Brooklyn, Mayor Bill de Blasio confirmed Tuesday as Tropical Storm Isaias whipped through New York City.
"It was pretty bad," recalled one witness in Queens who said it was clear the victim would not survive. "That tree is really old, you know? A really big tree completely across the — like, from the passenger side all the way across to the driver's side of the door. Completely crushed."
It happened just after 1 p.m. near the intersection of Smedley Street and 84th Drive in Briarwood.
Police sources told NY1 in the afternoon that a man sitting in the passenger side of a vehicle was pinned by the tree. The NYPD identified the victim as 60-year-old Mario Siles.
Emergency crews used the "Jaws of Life" to remove the man from the vehicle after the impact of the tree caused the car's roof to cave in, but police confirmed the victim was pronounced dead at the scene.
Falling tree branches also struck responding officers' car, but they were not injured, according to sources.
Meanwhile, further details on the person struck in Brooklyn were not confirmed as of this writing.
While the worst of the tropical storm is over, strong wind gusts remain a danger, have caused plenty of damage, and felled trees — estimated by the mayor at 2,000 — throughout the five boroughs.
The wind brought down large trees onto the street next to Maria Hernandez Park in Bushwick:

At Woodhaven and 103rd Street in Queens — a borough frequently battered by downed trees and power outages during storms — a tree fell on a pickup truck while the driver stopped at a red light. The driver was expected to be ok.

Another tree fell right onto a car on Ditmas Boulevard in Queens. There was no confirmation of any injuries.


Scaffoldings are also at risk of coming down during storms. In Yorkville, Manhattan, a partial scaffolding collapsed onto a sidewalk.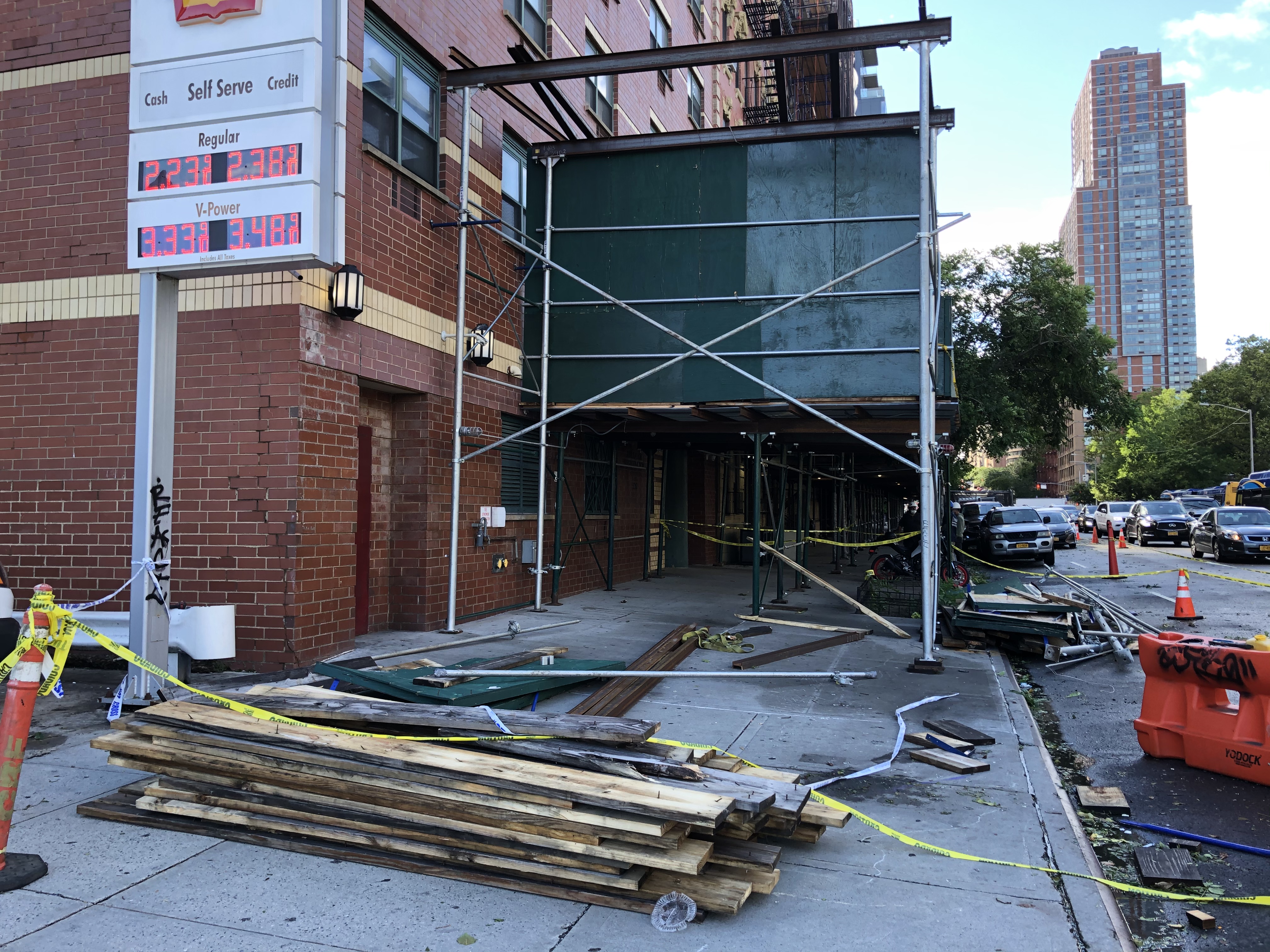 And there was also a scaffolding collapse on Bedford Avenue in Brooklyn.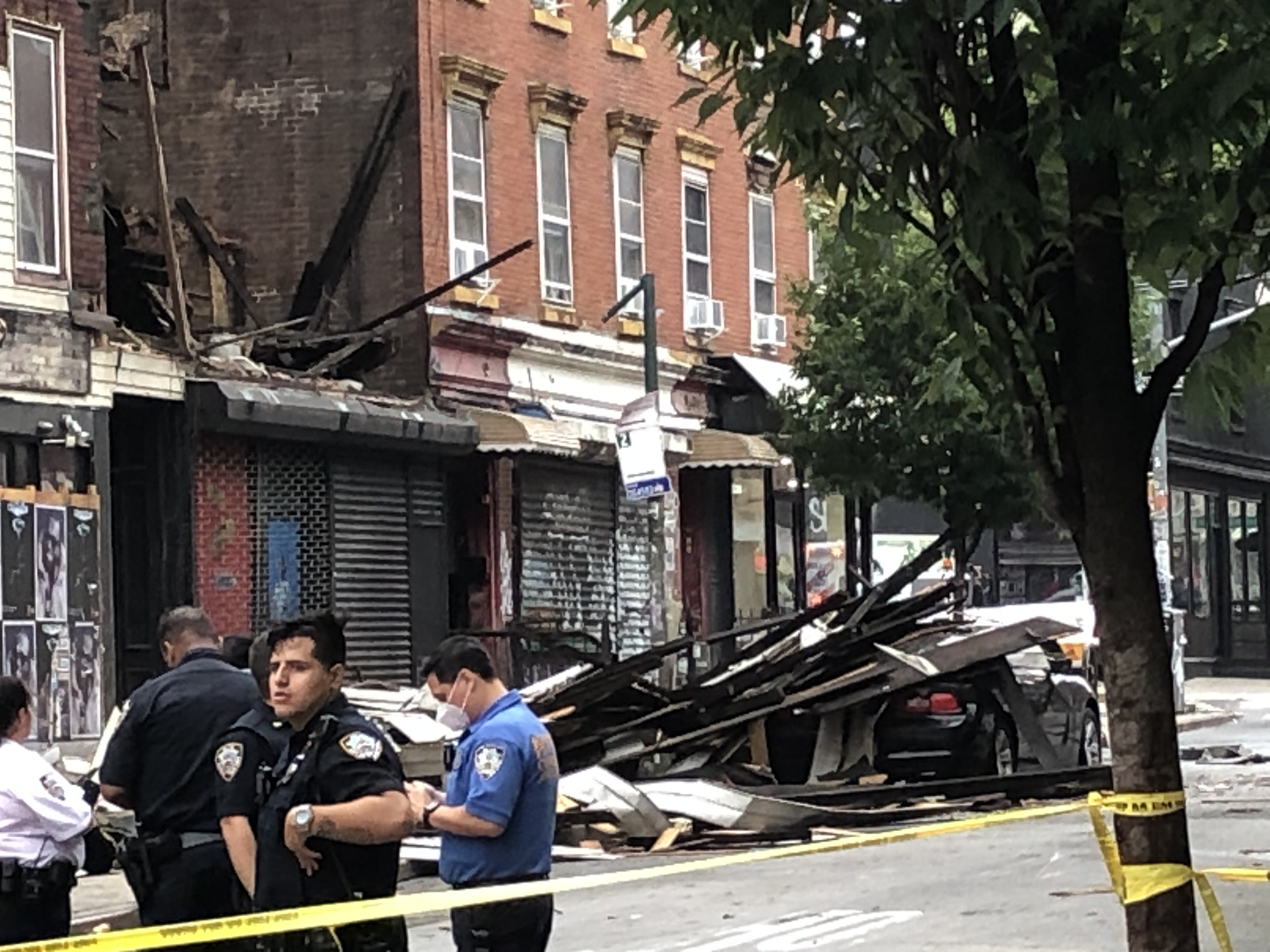 No injuries were reported in the scaffolding collapses.
In a phone interview with NY1, the mayor noted 911 calls spiked in New York City as wind speeds increased and caused power outages across the city.
"What we see now is that the storm has been more of a wind event than a flooding event," the mayor said.