A line forms outside of the Project Hospitality Emergency Food Pantry Tuesday morning. Inside, the pantry is bustling with activity as food is unloaded and stored, then packed and prepared for needy New Yorkers.
"At the food pantry, we normally get 60 people. In March, we were running 100," says Terry Troia, executive director of Project Hospitality. "We ran over 200! The line was absolutely like blocks long. I have never seen such a thing."
It is the same story at food pantries all over the city—with some, according to emergency food provider Food Bank NYC, reporting a 700 percent increase in clients due to the coronavirus crisis.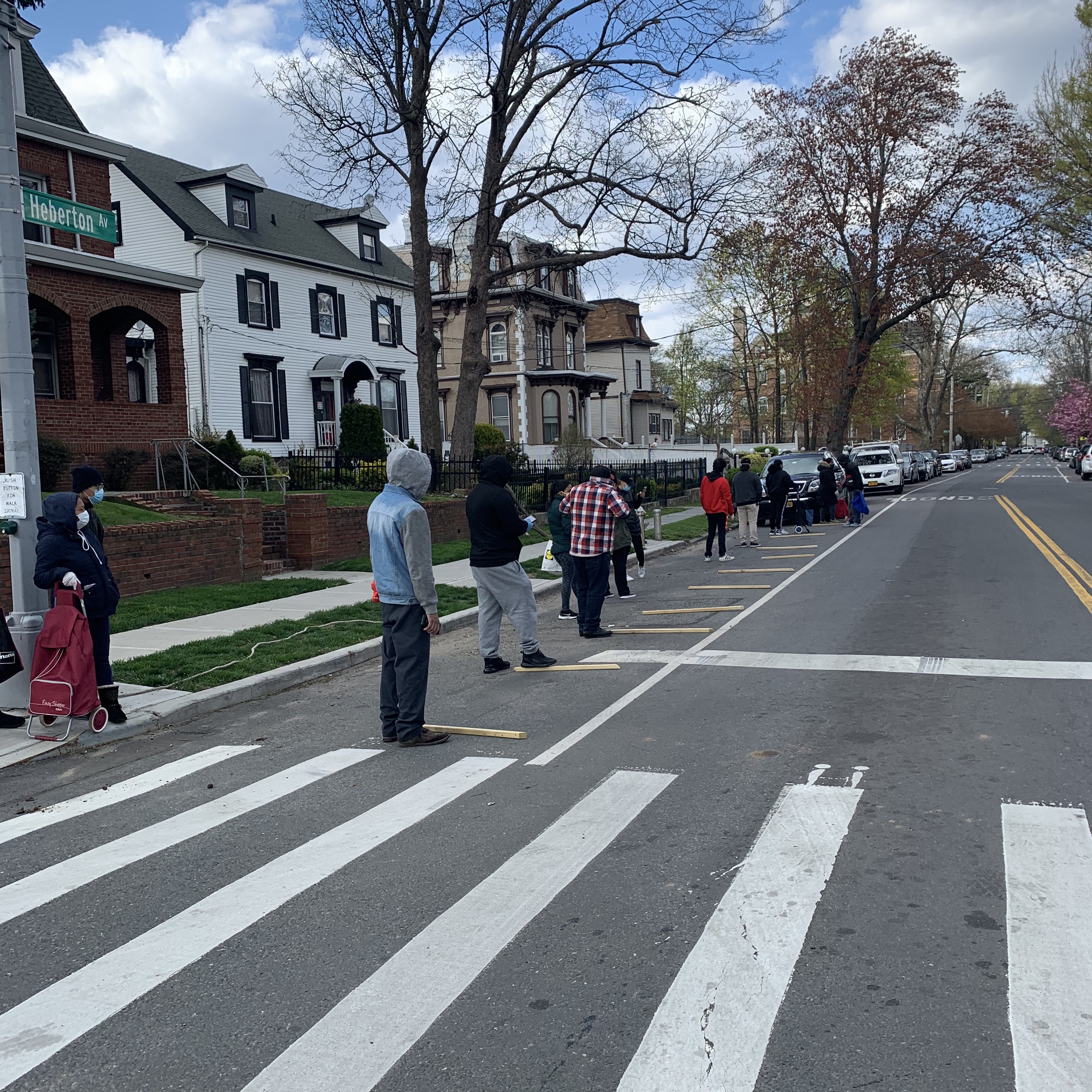 Nationally, pantries have reported an average 70 percent increase, according to Feeding America, the country's largest hunger relief organization.
Here in the city, 53 percent more New Yorkers have turned out at food pantries and soup kitchens, creating some first-time clients, and more despair for those already struggling with poverty.
"We really see a push for people that have always been food insecure or perhaps right on the bubble of food insecurity almost deeper into the trenches of what that really looks like, and the ugly side of hunger," says Zanita Tisdale of Food Bank NYC.
Food Bank NYC has had to order double the amount of food it normally supplies to more than 1,000 food pantries across the city this time of year.
The coronavirus has also affected the food supply. Some items like pasta and rice are hard to come by, and some produce is obsolete due to farms that have temporarily shut down.
In some cases, in order to provide those hard-to-come-by items, pantries have started dipping into their reserve funds and heading to the store to buy those items themselves.
Alex Hughes helps run the food pantry at Project Hospitality.
"We are just trying to do the best we can to stay operational and be able to provide all these bags all these meals to all these folks," he says.
In just the last month, Food Bank NYC has provided 8 million meals to needy New Yorkers, a rate that will be hard to sustain as the crisis endures.
The organization is hoping to provide 7 million more by the end of June.
"When we think about sustainability, this is the new normal, and it is an exponential additional lift for the partners that are doing this level of work," Tisdale says.
The de Blasio administration recently announced $25 million in emergency funds for pantries, money Tisdale says is desperately needed. Because while many pantries are operated by volunteers and funded by private donations, she says that won't be enough to feed everyone who needs it through the pandemic.