Republican Rep. Nicole Malliotakis is leading her Democratic challenger, former Rep. Max Rose, by 6 percentage points in New York City's only swing House district, according to an exclusive Spectrum News/Siena College poll released Thursday.
Malliotakis' numbers are boosted by independents and even Democrats in the district encompassing Staten Island and parts of southern Brooklyn, the poll of likely voters found.
She has 49% support, the poll shows, while Rose has 43%.
---
What You Need To Know
Republican Rep. Nicole Malliotakis has edge over Democratic challenger, former Rep. Max Rose, with help from independents


In conservative district, one out of five Democrats surveyed say they would cross party lines to back Malliotakis


Likely voters' top concerns are overwhelmingly economic issues and crime
---
The congresswoman is vying for a second term against her rival, who held the seat before her.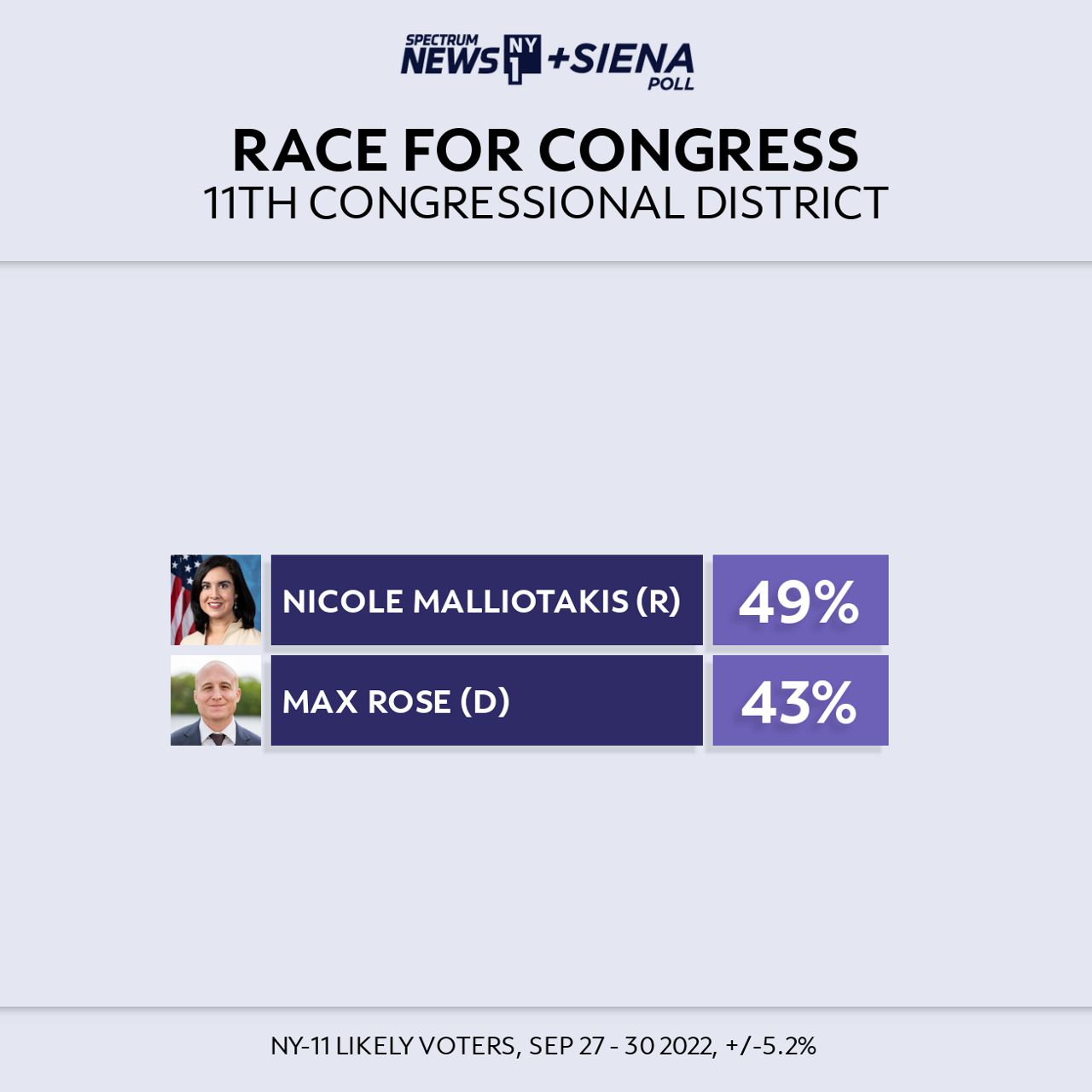 The exclusive Spectrum News/Siena College poll found 62% of independents back her compared to 25% who support Rose. It also found one in five Democrats would cross party lines to vote for Malliotakis, though the majority —74% — are with Rose.
"Rose obviously is winning Democrats, winning them big, but I would argue perhaps not winning them back enough," Siena College pollster Steven Greenberg told NY1.
Democrats outnumber Republicans in the 11th Congressional District when it comes to voter enrollment.
"But despite that, Republicans tend to win in this district, at the congressional level, at the borough level, at the legislative level," Greenberg said. "And that's because these Democrats are not your average Upper-West-Side-of-Manhattan Democrats."
The pollster note, as Malliotakis and Rose also have, that residents of the district are more politically conservative. They include blue collar New Yorkers and those who work for the city in the NYPD, FDNY and Department of Sanitation.
Malliotakis has been touting inflation and crime as constituents' top concerns and the poll results track with her platform.
The survey showed 65% of district residents say economic issues, including inflation and cost of living, are either most or next most important in determining which candidate they back. Crime ranks at 42% as most or next most important, with threats to democracy, healthcare and abortion rounding out the top five.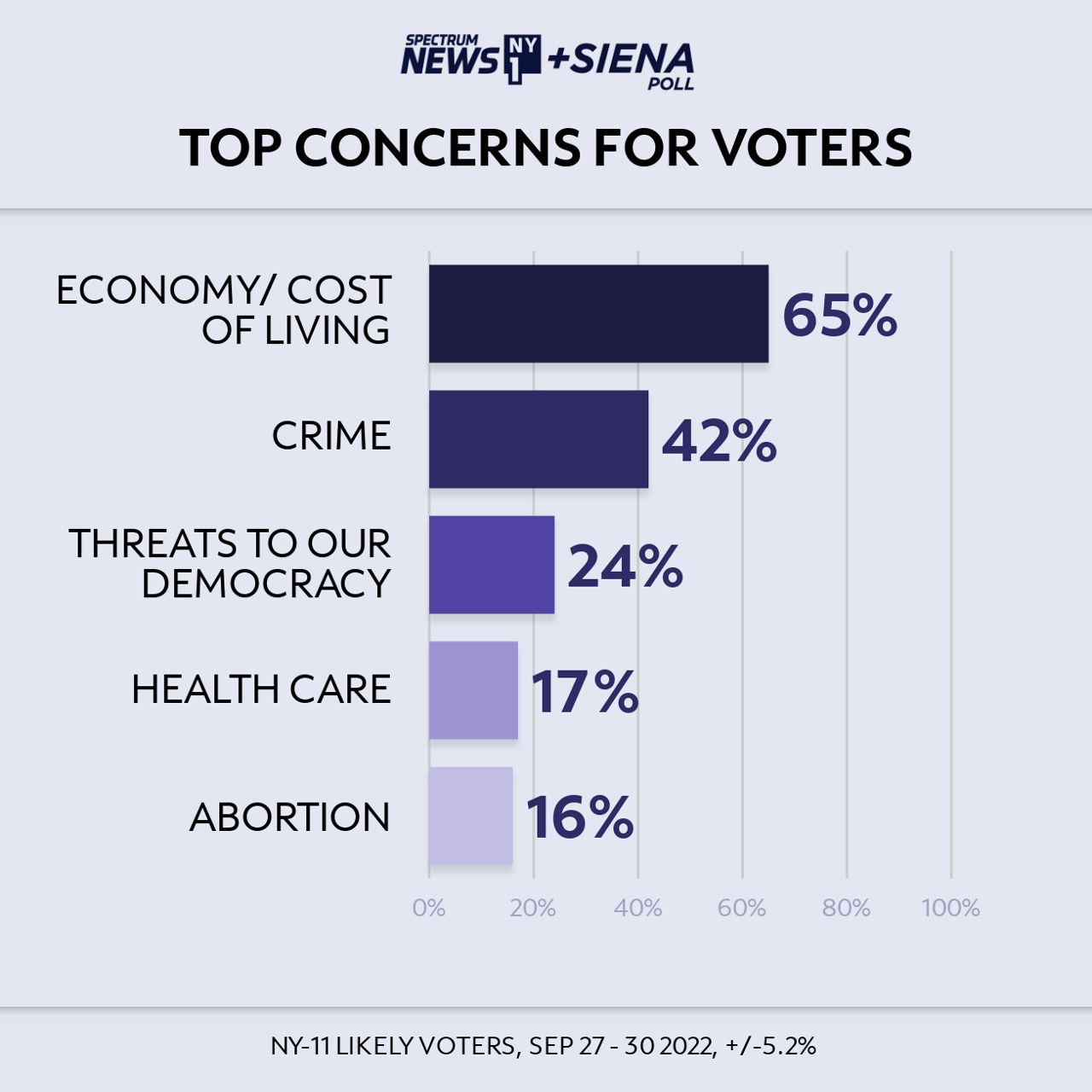 In the district, Democratic President Joe Biden is viewed more unfavorably — 58% — than former Republican President Donald Trump, 49%, according to the poll.
Malliotakis, a former state Assembly member, is endorsed by Trump.
Rose, who served one term in Congress and is a U.S. Army combat veteran, has sought to distance himself from Biden, calling for a new generation of leadership.
The Spectrum News NY1-Siena College poll was conducted between Sept. 27 and 30. It has a sample size of 451 likely voters in the district and an overall margin of error of plus-or-minus 5.2% points.