There are a handful of competitive primaries for the state senate next month. One race being closely watched is a newly formed district along the Brooklyn-Queens waterfront.
Former City Councilmember Elizabeth Crowley is running for the newly drawn 59th State Senate District. She received endorsements from top city leaders, Mayor Eric Adams and City Council Speaker Adrienne Adams, this week.
"Right now, our working families are being hit harder than ever before. And unlike the others running, I have the experience of being in the council and delivering when it matters most. For me, theses struggles are personal," Crowley said.
---
What You Need To Know
The newly drawn 59th District runs from Queens into Brooklyn along the waterfront and includes a portion of Manhattan


It is the only triborough district in the city


Four candidates are running for the seat
---
The district runs along the waterfront from Queens down into Brooklyn and a portion of Manhattan, making it the only Triborough district in the State Senate.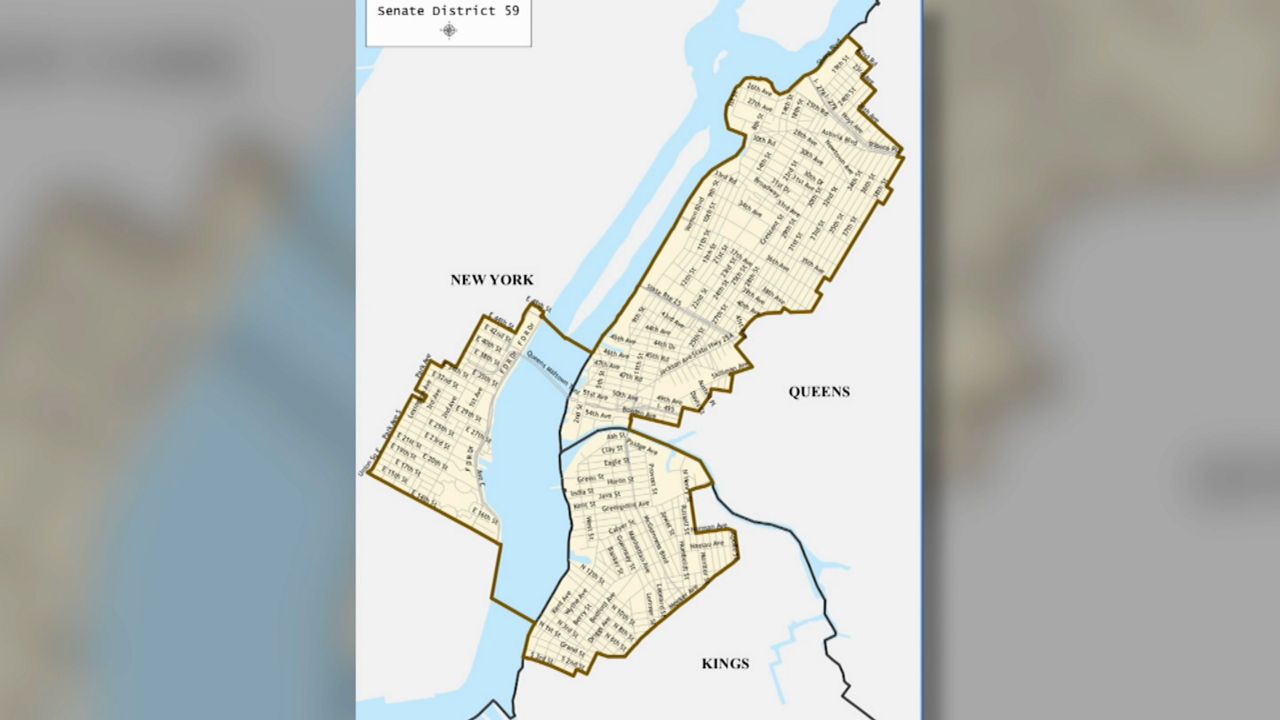 Looming large in this race is the influence of the Democratic Socialists of America, or DSA. Many of the elected officials representing the area are declared members of the DSA.
But first-time candidate Kristen Gonzalez received the most endorsements.
"I went through a formal endorsement process not just through Queens DSA, but citywide. So I am the DSA endorsed candidate in this district. I am proud to be endorsed by that organization. I've organized with them for years," Gonzalez said.
Nomiki Konst, a DSA member, said she ran unsuccessfully for Public Advocate in 2019.
"I had hoped that DSA would have done that locally. They chose to stick with a candidate they endorsed in a different district, while representing a mostly different part of Queens. Doesn't make a difference, at the end of the day this is about communicating with your neighbors," Konst said when asked why DSA went with Gonzalez.
Rounding out the race is Mike Corbett, who is from the Manhattan portion of the district.
"So, the seat is actually in the neighborhood I've lived my entire life. I'm a life-long resident of Murray Hill. Live in the same tent stabilized apartment in which I grew up. This is a neighborhood I know very well. I went to public school here, played in the parks," Corbett said.
The primary election is Aug. 23.