NEW YORK — Political Anchor Errol Louis moderates a debate on NY1 with three candidates looking to succeed Steven Matteo in the 50th City Council District on Staten Island, one of a handful of competitive council races on the ballot.
The district includes much of the mid-island, extending from Bloomfield to New Springville and South Beach.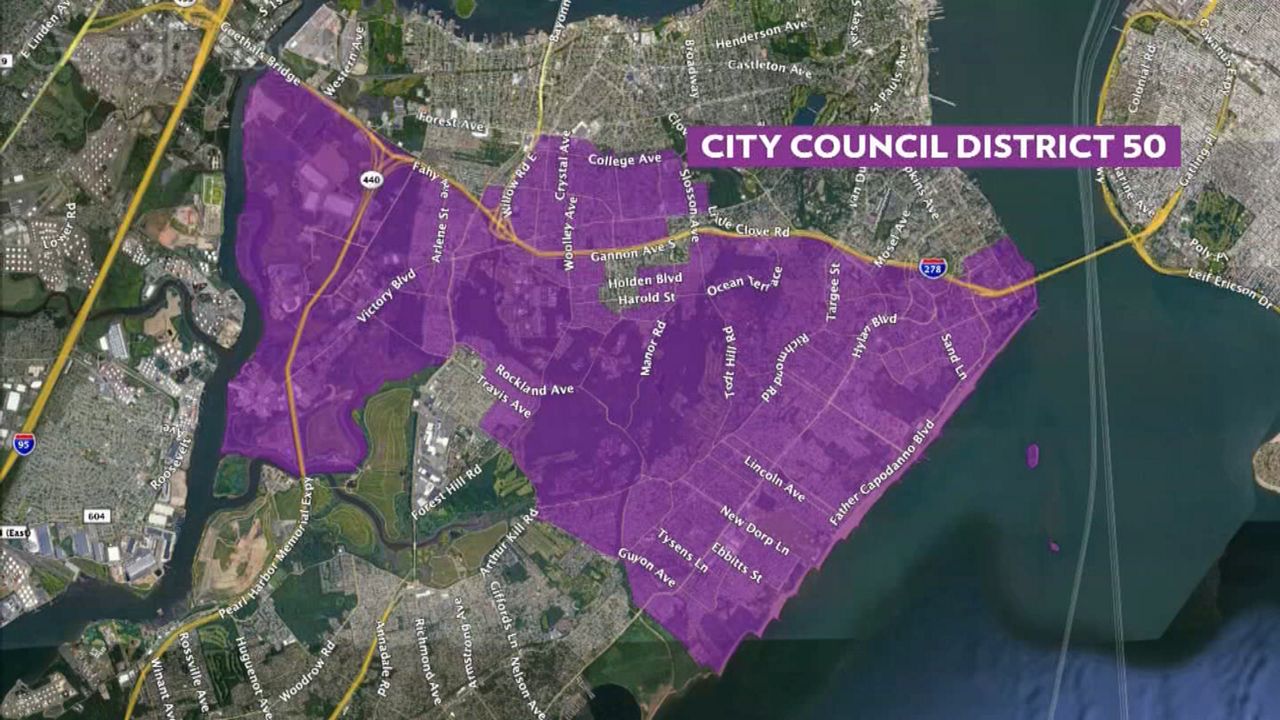 The seat is currently held by Republican Steven Matteo, who has represented the district since 2014 and is term-limited.
The candidates in the debate are:
Republican Party candidate David Carr
Democratic Party candidate Sal Albanese
Conservative Party candidate George Wonica
Among the topics the candidates discussed:
Their rejection of COVID-19 vaccine mandates
What they want unvaccinated Staten Islanders to do to keep other residents safe from the coronavirus
Their records when it comes to supporting the city police department
Their opinions of speed cameras and a proposal to create a protected bike lane on the Verrazzano Bridge
What climate resiliency measures they would prioritize if elected
------
Did you know you can now watch, read and stay informed with NY1 wherever and whenever you want? Get the new Spectrum News app here.
------
Watch the full debate above.
------
Looking for an easy way to learn about the issues affecting New York City?
Listen to our "Off Topic/On Politics" podcast: Apple Podcasts | Google Play | Spotify | iHeartRadio | Stitcher | RSS