With Election Day looming next week, and with control of the state Senate hanging in the balance, NY1 is reporting exclusively on two alleged incidents of harassment involving Democratic State Senate candidates.
The separate incidents happened on Long Island, a key battleground this election cycle.
The first incident involves Lou D'Amaro, who is the Democratic candidate challenging Republican Phil Boyle in District 4, which covers parts of Suffolk County on Long Island. Boyle has served in the legislature since 1994, and has been in the State Senate since 2013.
D'Amaro served for 12 years as a county legislator and was personally recruited by Governor Andrew Cuomo to run for the Senate Seat.
According to a police report obtained by NY1 (displayed below), in December of 1997, D'Amaro threatened his then ex-girlfriend with bodily harm.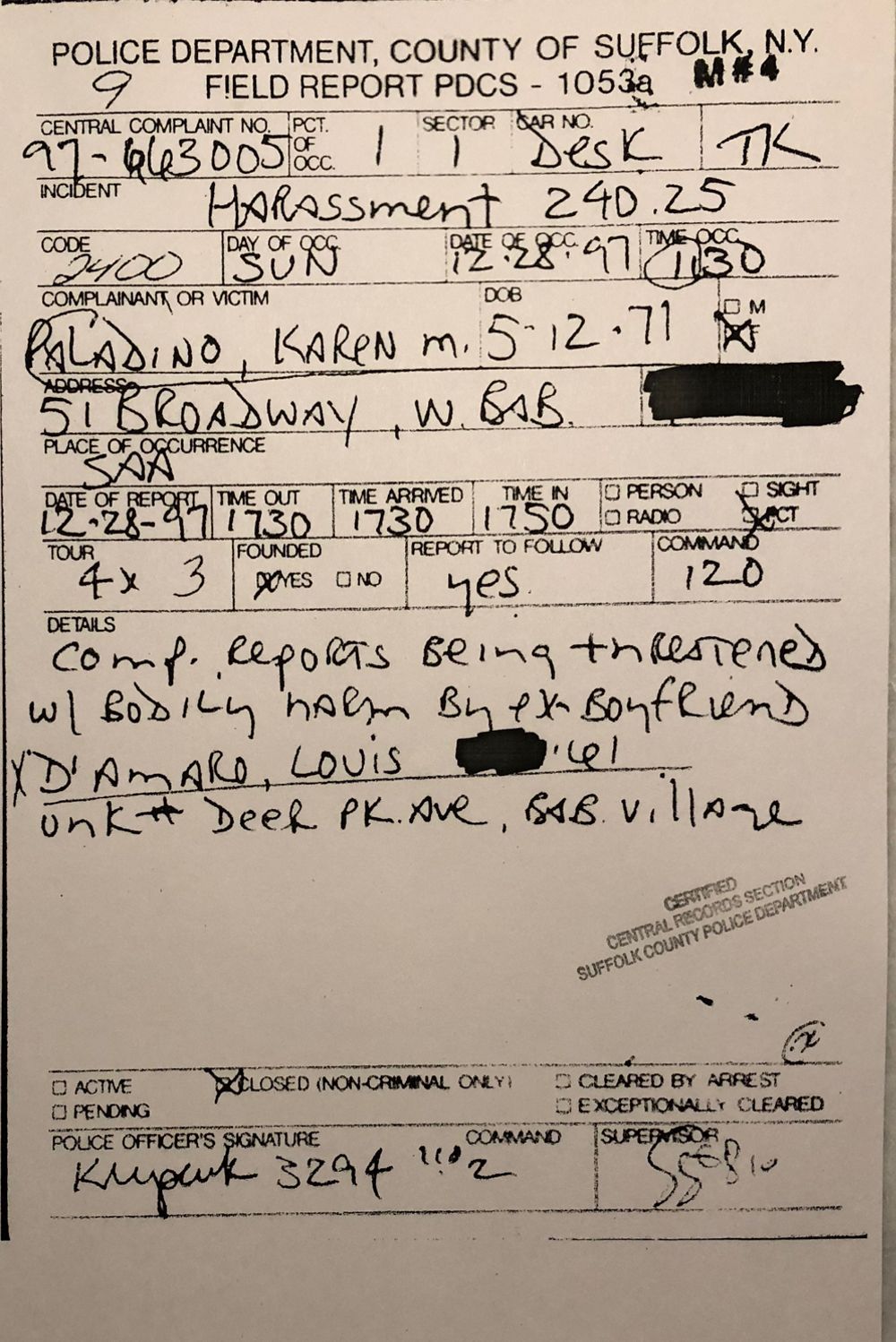 The police report characterized the incident as "harassment," and was checked off as "founded" by the Suffolk County Police officer who wrote the report. No arrest appears to have been made, and there was no subsequent prosecution or civil suit.
A spokesman for D'Amaro reached out to NY1 by phone and said the candidate was not aware of the police report, and was never interviewed by police. He called it a political smear and denied the allegations.
The other incident involves Democrat Jim Gaughran, who is running against Republican incumbent Carl Marcellino. In this case from 2007, the complainant, Clarence Williams, issued a summons to Gaughran.
According to the report from the Suffolk County Police Department (displayed below), when Williams showed up, Gaughran shoved him. He then allegedly chased Williams into his car and tried to attack him as he fled.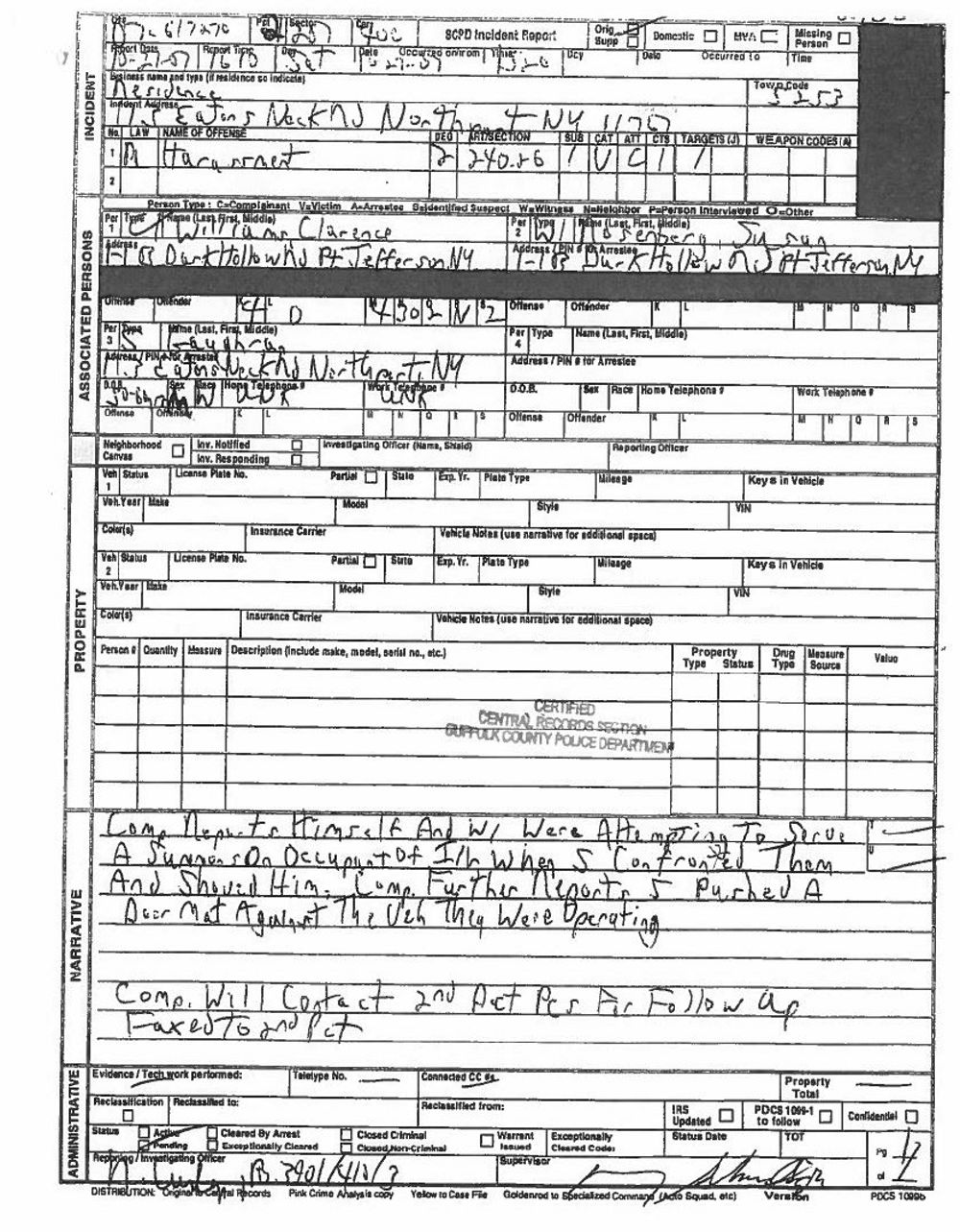 In a statement, Kevin Clemency, a spokesman for Gaughran, says, "This is an outrageous smear by desperate Republicans. While Jim's mother was on her deathbed, an aggressive bill collector went to his home demanding payment from her. Jim told the collector to leave the property or he would call the police and the collector pre-emptively filed a police report. No action was taken by police because there was no merit to the complaint. This is a shameful political attack that should not receive any credence."
Marcellino has served in the state Senate since 1996. He represents the 5th Senate district, which includes parts of both Nassau and Suffolk counties.
Gaughran is in the far more competitive race for Marcellino's seat. Democrats are eyeing that race as a potential pickup. Republicans control the Senate by just one seat. D'Amaro's seat is considered less competitive.