"No matter what a child's disability is, if they would like to participate in sport, they should be given that opportunity."
That's the message Beacon High School Senior Emma Albert would like the world to know.
"Give us a chance and the proper accessibility and we can accomplish most anything," she added.
At a young age, Emma Albert was diagnosed with Klippel Trenaunay Syndrome, or KTS; a vascular disease that often causes limbs to be affected by varicose veins or an overproduction of soft tissue and bone growth. She relies on a wheelchair for mobility. It's a trait that every passing stranger can see, but one she hopes they will look past.
"I hope people see strength and resilience, as well as independence. I am used to overcoming obstacles and will work even harder to achieve my goals," Albert said.
Albert's athletic career started with sled hockey, playing for the New York Sled Rangers for six years. She loved being part of a team of individuals who weren't letting their disabilities slow them down. But it wasn't until she learned about wheelchair racing that Albert discovered her true calling.
"Once I connected with the team at New York Road Runners, and learned how to train for the sport of Wheelchair Racing, I was hooked," Albert said.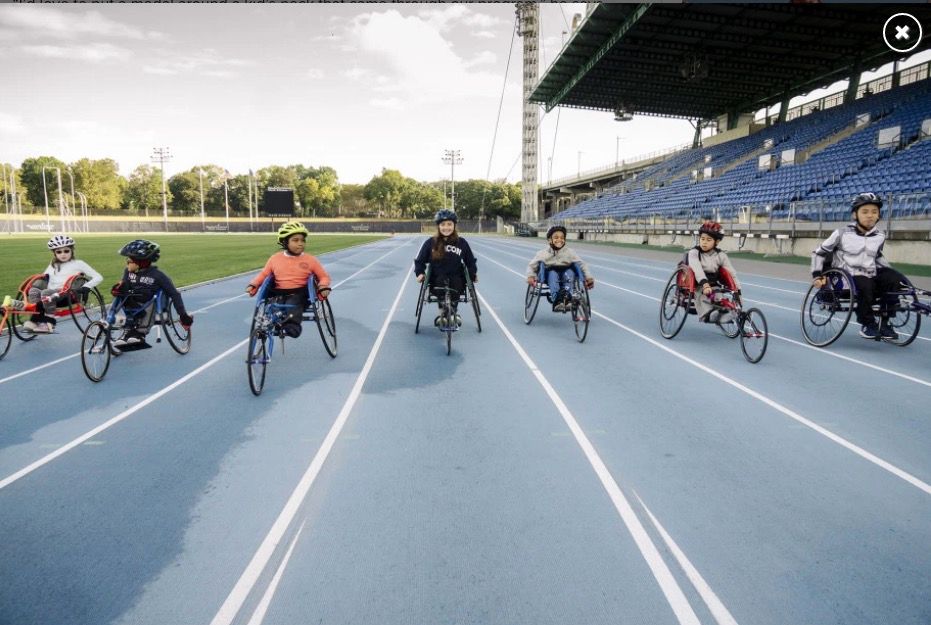 The young athlete quickly became involved in more than just racing with New York Road Runners, a non-profit focused on inspiring individuals through running. As an intern and volunteer, Albert assisted all age groups and handled coordinating transportation for professional athletes. Giving back to the community that had brought her joy was one of the many reasons why Albert says she continued to volunteer. She also participates in the Stay-Focused adaptive scuba diving lessons, once again showing that children of all abilities can do anything they set their minds to.
"It was a life-changing experience, in a beautiful, world-class diving location. Given how much I learned and enjoyed this incredible opportunity, I knew it was my job to help as many other disabled kids experience this amazing underwater environment. It was not only beautiful, but very empowering for a disabled teen to master scuba diving," Albert remarked.
Albert might have found her place teaching kids scuba diving, however finding a spot on the Beacon High School track team wasn't an easy transition. Albert and her family had to figure out busing and accessible accommodations in order to make competing a reality. After a few years of arranging, everything was in place, just in time for the COVID-19 pandemic to shut down all public high school sports in New York City. It was a setback for Albert, losing not only her sport but also her senior year experience.
"It took away most of the traditional social and fun elements you normally associate with your last year of high school. I do, however, have a close-knit group of friends who I tried to get together with a lot more as we slowly started to recover from Covid. This really helped all of us just to be able to spend time together in person," Albert commented.
She can't wait for the chance to get back on the track.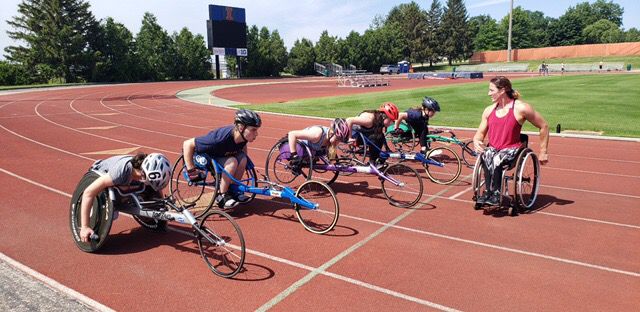 "To me, racing is speed, freedom, and feeling empowered," Albert said.
Whether it's in her community or at school, Albert leads by example - letting few things get in her way. She said one of the many secrets to her success is time management which allows her to stay on top of her school assignments while still having plenty of time to participate in what matters most; raising a voice for rights for the disabled. Albert was selected as a global ambassador for the Vascular Birthmark Foundation, an organization that focuses on helping people who were born with both painful and disfiguring birthmarks find support and medical resources.
"Give us a chance and the proper accessibility and we can accomplish most anything," she said.
Albert will be attending Northeastern University where she plans to study Public Health.