"Growing up, I always knew I was profoundly different from the other kids," filmmaker Devon Leaver said, as she viewed her latest work at her exhibit at Baxter St at CCNY in Little Italy.
The film titled "Galoot" mirrors the filmmaker's own experience as an autistic person.
---
What You Need To Know
Devon Leaver is a filmmaker with autism


The title character of the film is mean to represent what it is like to grow up with autism


The exhibit is free and open until April 28
---
"Right now we are watching a part of the film that is representative of my experience with sound and sensory overload," Leaver said. "I was very much affected by textures that were a little too scratchy, sounds that were a little too loud."
At the age of four, Leaver was diagnosed with autism. She describes the title character of the film "Galoot" as her avatar. The character helps represent what it's like to grow up with autism. Her sister Brenna Leaver created this model at the exhibit.
"I was doing a lot of flapping or stimming behaviors. She designed these flaps that can be up when I am not experiencing sensory overload," Leaver said.
On the wall, there are drawings Leaver made as a kid and she said drawing was her healthy outlet to express what she was feeling growing up.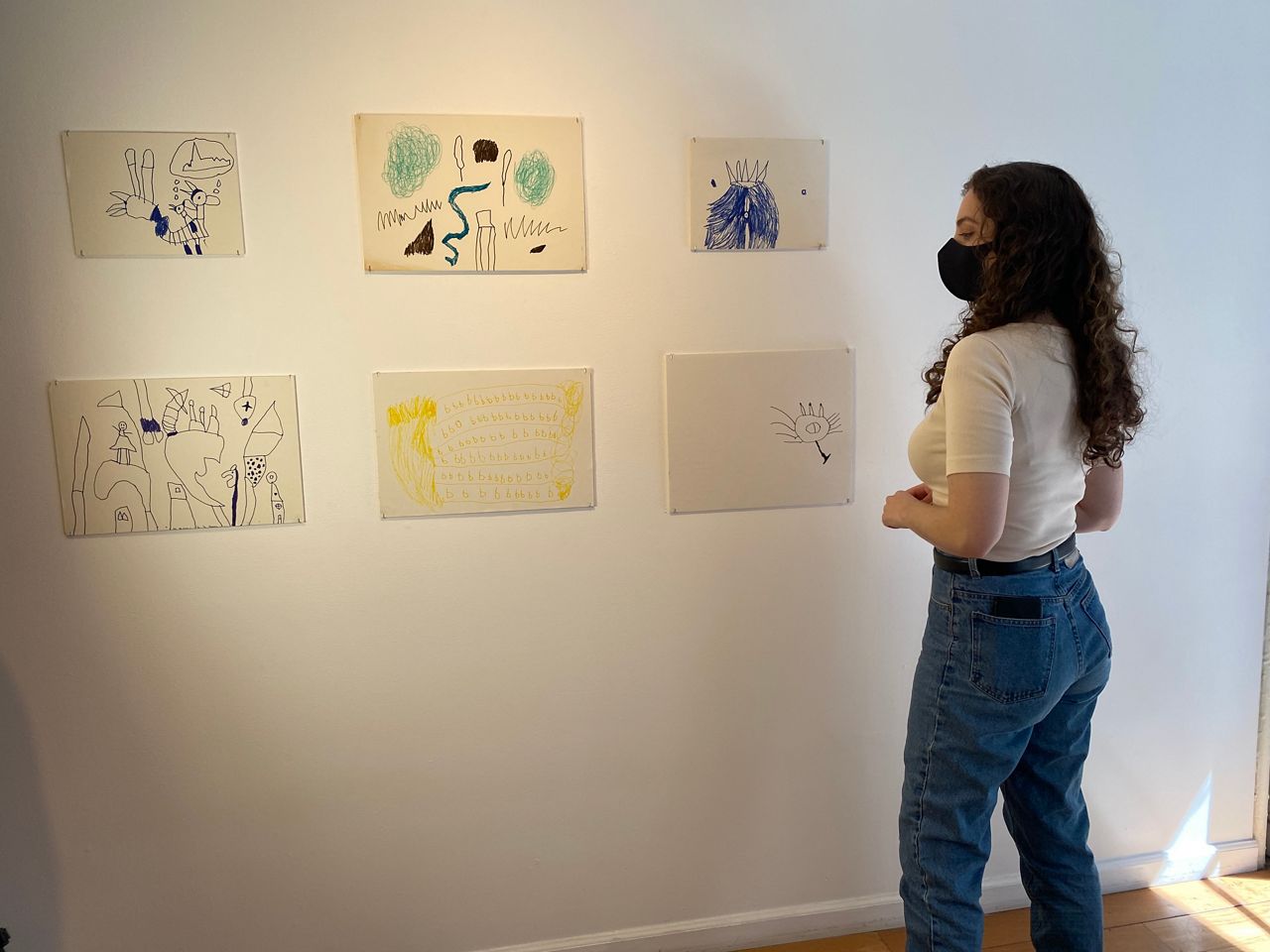 "These drawings here are six selections we made out of hundreds of childhood drawings that I would do excessively when I first started exhibiting my symptoms at age four or five," Leaver said.
The exhibit helps show her journey ever since.
"No one would really know I have autism unless I were to tell them," she said. "I have trained to mask my symptoms," Leaver said. "An ambulance going by a subway, going by I have headphones that I wear all the time when I am walking down the street, it helps me filter out all of the external stimuli."
Leaver hopes her film will help others relate to how focused she's become.
My symptoms are a strength for me in what I do, they have been an advantage and I think it is really representative of the fact that it can affect people in so many different ways," Leaver said. "It's not monolithic, it's not all the same."
"Galoot" is Leaver's participation in the YoungArts | Baxter St Residency Program. The exhibit is open Tuesday through Saturday from 12 to 6 p.m. and closes April 28.