A gathering took place in Greenwich Village Saturday to honor the life of Daunte Wright, a Black man shot and killed by police in Minnesota.
Dozens flocked to Washington Square Park for the vigil in Wright's name.
Those who came to the gathering helped spell out "Daunte" in flowers with his picture in the center.
The event's organizer, Jason C. Peters, a Manhattan activist, put this vigil together to encourage others to join the fight against social injustice.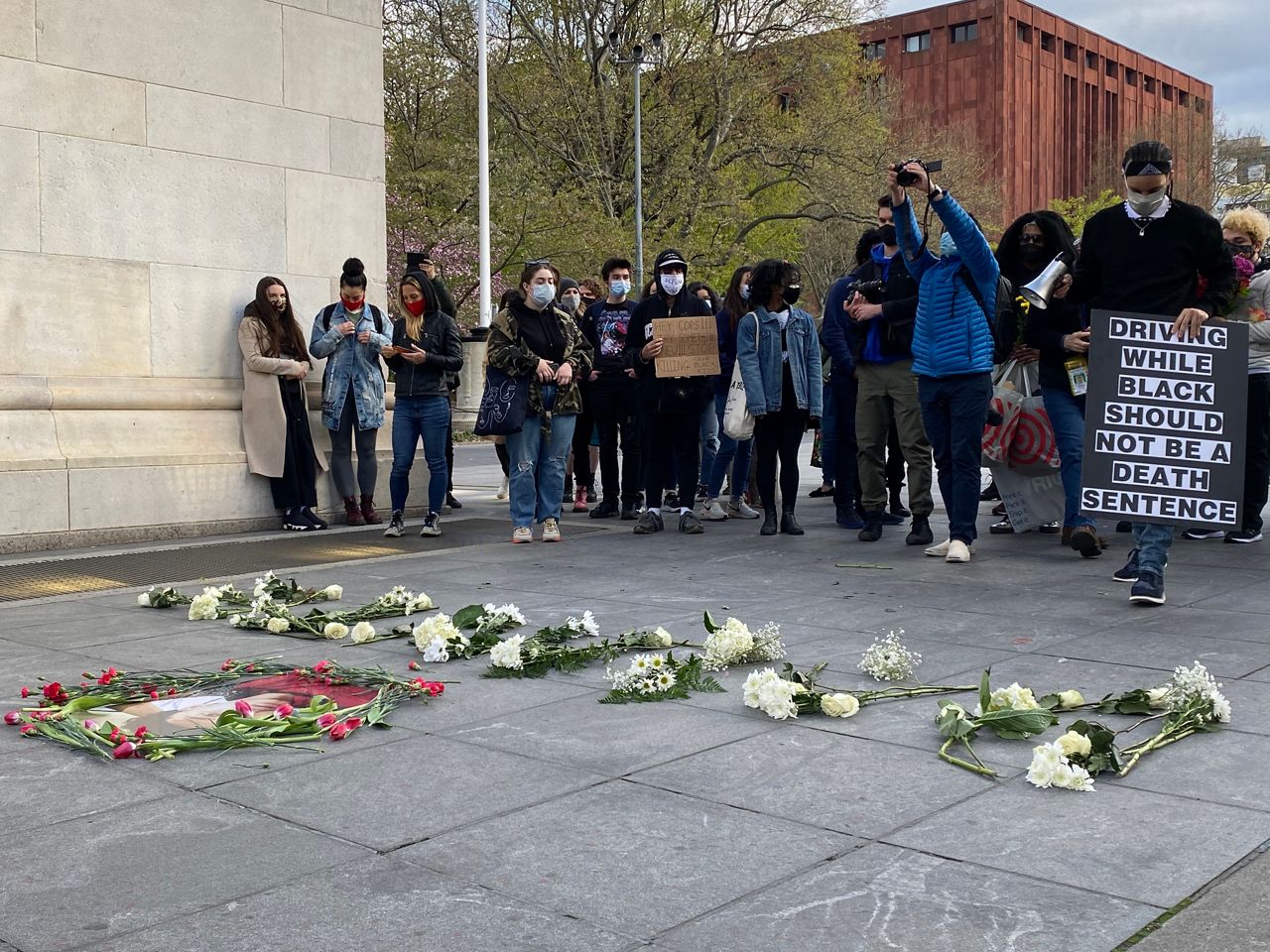 "I'm a fashion designer, I'm an activist, and I've used my platform with designing to get people to pay attention to real issues like racism and inequality and all that stuff," said Peters. "It's just my passion to really fight for justice for anybody who feels shunned by society, and also because of the color of their skin."
20-year-old Daunte Wright was shot and killed last Sunday during a traffic stop and attempted arrest.
His death, along with Chicago teen Adam Toledo - have sparked dozens of demonstrations across the city and country.