These days, it's only a short walk to work for Jonothon Lyons as an off-broadway performer with a very New York alter ego: Buddy the Rat. Lyons, who's also a puppeteer, has been working on this silent character for years.
"As a New Yorker, I was used to seeing the rats all the time, and I just had the idea that I wanted to make one," said Lyons.
But people hate rats, right?
"They do say they hate rats, but if you look up Rats of Instagram or #rats, there's a lot of people with pet rats, and they're really adorable."
With time on his hands in the pandemic, Lyons decided to unleash his inner rat on New York.
"I don't feel limited, even though theaters aren't open yet, because I know that I have the street available anytime I want to go perform," he told us.
His character certainly is a draw. Early in the pandemic, Lyons performed his rat routine online, but it was so popular he brought Buddy to his natural habitat.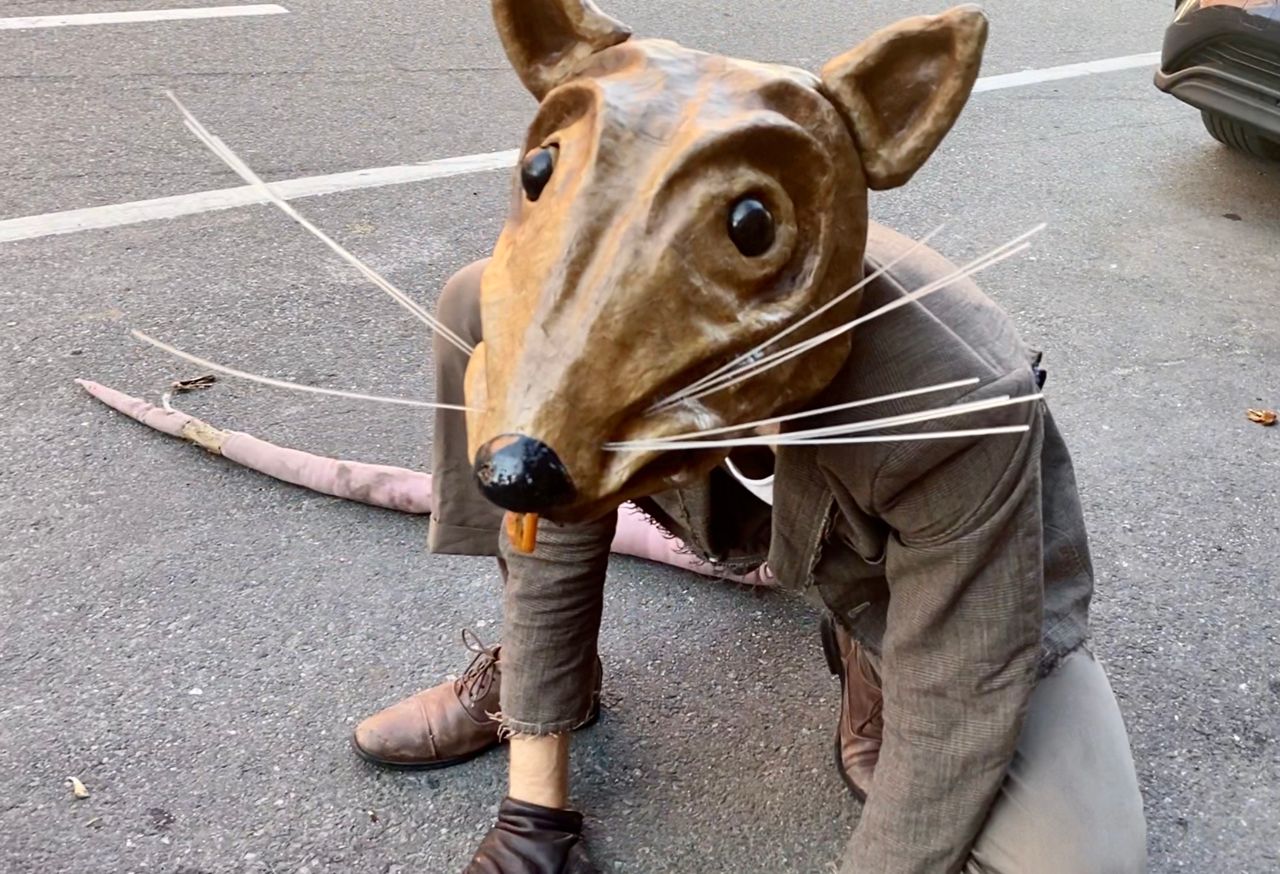 "It is to make people happy. It just didn't occur to me quite how important that is right now how, how sad so many people are being stuck at home, and to come across my videos and laugh for a second. That's been really the most meaningful thing," said Lyons.
And as we were following Lyons, a passerby suddenly started screaming and running towards us.
"I wanted to catch this guy for so long. Oh my god, I had a run and stop doing what I was doing at work," said Marc Frias.
We asked why was he so excited.
"Because this is literally New York City streets, there's rats everywhere. I've been catching him all over like social media, and now here you are. I was like saying to myself, 'I needed him to be somewhere by my job,' and I gotcha," Frias exclaimed, actually jumping up and down.
Lyons understands the excitement.
"They've been watching the social media for so long that it's really cool to have like an in person interaction," he said.
Lyons suits up as Buddy in his Brooklyn apartment and then heads out with props like a giant slice of pizza — a nod to another viral sensation, pizza rat.
And yes, this being New York, Buddy often encounters real rats, but they are not as cute, or able to draw a crowd.