MALONE, N.Y. -- Richard Matt, one of the two men who escaped earlier this month from Clinton Correctional Facility, was shot and killed by U.S. Border Patrol agents Friday afternoon without firing off a shot in exchange, according to New York State Police Superintendent Joseph D'Amico.
Law enforcement recovered a 20-gauge shotgun from Matt's body after killing him, D'Amico said. That gun matches the description missing since Saturday from a Franklin County cabin.
"Our preference would always be to capture them alive," D'Amico said during a Friday evening press conference.
D'Amico said law enforcement are still searching for David Sweat, but have not had a confirmed sighting of Sweat since he broke out of prison, including tonight.
Police continue to search in the towns of Malone and Dwayne. D'Amico said they have a "decent perimeter" set-up.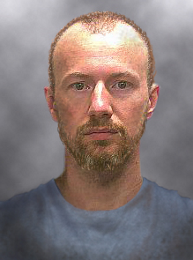 Gov. Andrew Cuomo, who was at the Friday evening briefing, said there was "nothing to confirm about where Mr. Sweat is at this time." The governor added that there were several leads being tracked down by police as to his whereabouts.
"I personally had believed they were long gone, that they would not have relied only on [Joyce Mitchell] to get them out," said Jerry Child, who lives near Lake Titus, the area where Matt was shot and killed.  "At the end of the day, I'm surprised they are here."
Matt and Sweat escaped from Clinton Correctional Facility, about 30 miles southeast of Malone, on June 6, unleashing a three-week manhunt with more than 1,000 law enforcement officers for the convicted killers.
Friday's developments started when a man noticed gunfire had hit his camper as he was towing it through Malone. He called police, who investigated near where the man said the camper was hit.
When police approached a nearby cabin, they smelled gunpowder and followed evidence out the back of the cabin.
D'Amico said Border Patrol agents "verbally challenged" Matt, who refused to surrender, and that is when he was shot dead.
Cuomo said there was no reason to believe the two weren't together.
"You never want to see anyone lose their life, but I would want to remind people that Mr. Matt was an escaped murderer from state prison," Cuomo said. "He killed two people that we know about."
Matt was serving 25 years to life for the killing and dismembering of his former boss. He also served a prison sentence in Mexico for killing a man there.
Sweat was serving a sentence of life without parole in the killing of Broome County Sheriff's Deputy Kevin Tarsia in 2002.
Officers estimated the manhunt, now in its 21st day, costs $1 million per day.