NEW YORK — Step out ledges more than 1,000 feet above the city are attached to the exterior of One Vanderbilt, the skyscraper just west of Grand Central Terminal that is the second tallest office building in town.
At a height of 1,401 feet, it's an opportunity to look 1,000 feet down onto Madison Avenue, and just one part of the four-level observatory experience in the tower called Summit One Vanderbilt, which officially opens on Oct. 21.

---
What You Need To Know
Summit One Vanderbilt is the new observatory at One Vanderbilt, the skyscraper located just west of Grand Central Terminal


Tickets are on sale now for the Oct. 21 opening and beyond


The observatory features a glass elevator ride that brings visitors more than 1,200 ft. above Manhattan


An immersive experience within Summit called "Air" was designed by artist Kenzo Digital
---
"We knew we wanted to create an immersive, experiential space," said Robert Schiffer, managing director at SL Green Realty Corp., the developer of the building which connects into Grand Central.

In addition to the spectacular views from Summit, SL Green Realty Corp. commissioned Artist Kenzo Digital to design "Air," a story-driven immersive experience within the observatory.

'New Yorkers are able to experience the sun, reconnect and re-engage with both the sky and the city in a way that not only has never been done before, but only can be achieved in New York, and more specifically from One Vanderbilt at this vantage point," said the artist.

Indoor and outdoor bars and a café are also a part of the space, which are available through a partnership with Danny Meyer's Union Square Events.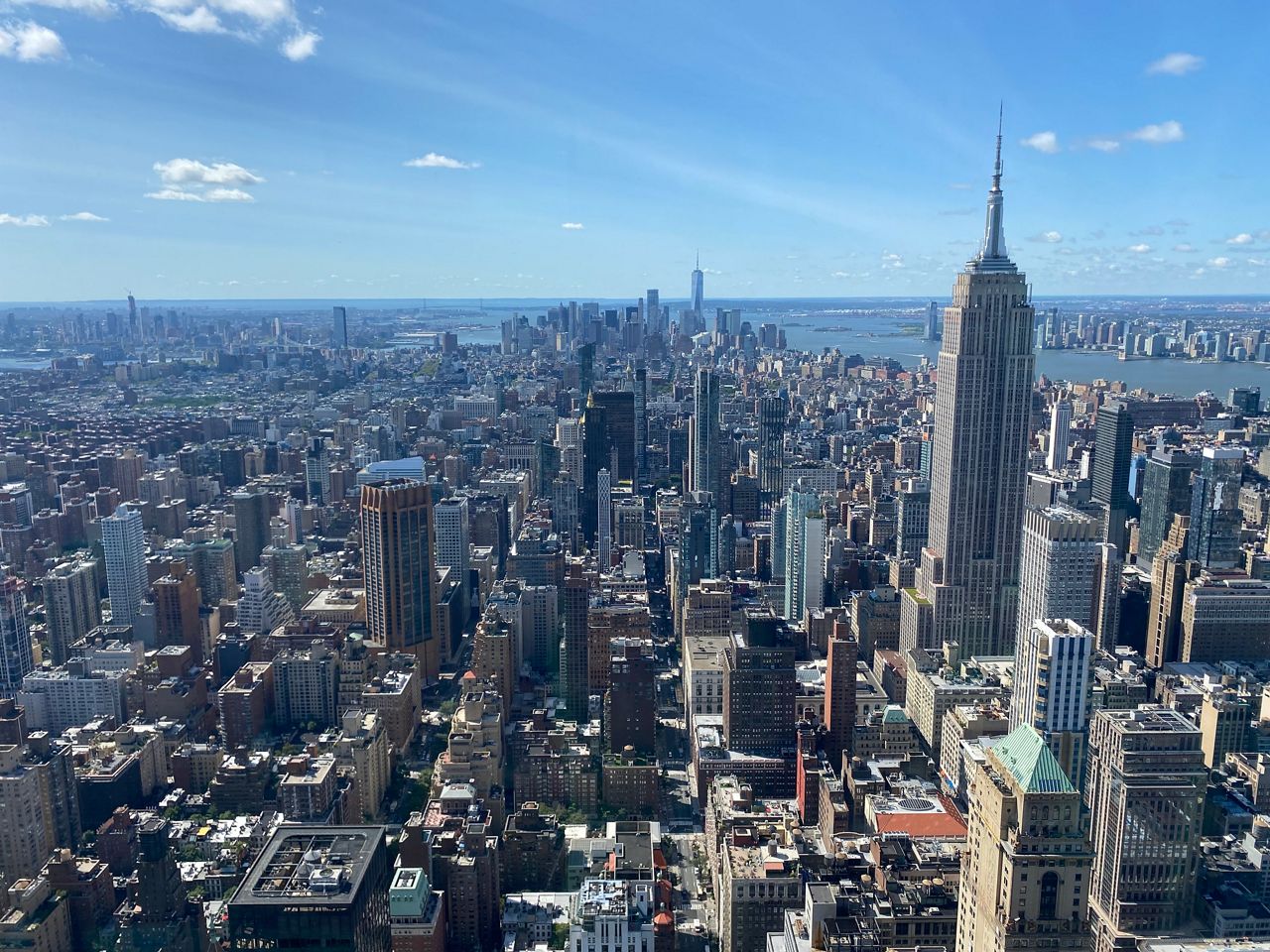 The Summit Terrace brings visitors outdoors around the South and West sides of the building, on their way to what one might call the grand finale. It's called Ascent — an all glass elevator with a transparent floor that takes a one-minute ride up the side of the building to more than 1,200 ft., the highest viewing point in Midtown Manhattan.

"I think it's the Ascent to the Summit, it's the Summit of the Summit," said Schiffer.

To soar to new heights in Midtown, check out tickets here.