Tony Award winning powerhouse Lillias White admits she's feeling all the feels as she prepares to take to the stage for the first time in over a year.
---
What You Need To Know
In 2017, Tony Award Winner Lillias White was the first act to ever grace the stage of the theater district cabaret space The Green Room 42

Now 4 years later, she will be the first to set foot on the stage in over a year

Friday marks the first day Arts and Entertainment venues can reopen at limited capacity
---
"It's an emotional thing for me to be able to do this," said White.

On Friday, White is set to reopen the theater district cabaret The Green Room 42, a popular room that presents Broadway's best. But due to the pandemic, this club, like all venues in the city, has been dark since last March. Daniel Dunlow oversees programming for event space

"This past year for the club, it's been a lot of, planning and re-planning and revising. I mean, it was almost every week that we had a new plan on how we were going to reopen," said Dunlow.

But just a couple of weeks ago, Gov. Andrew Cuomo finally announced that beginning on April 2, arts and entertainment venues in New York City will be allowed to operate at 33% capacity. Dunlow says he immediately went into planning mode.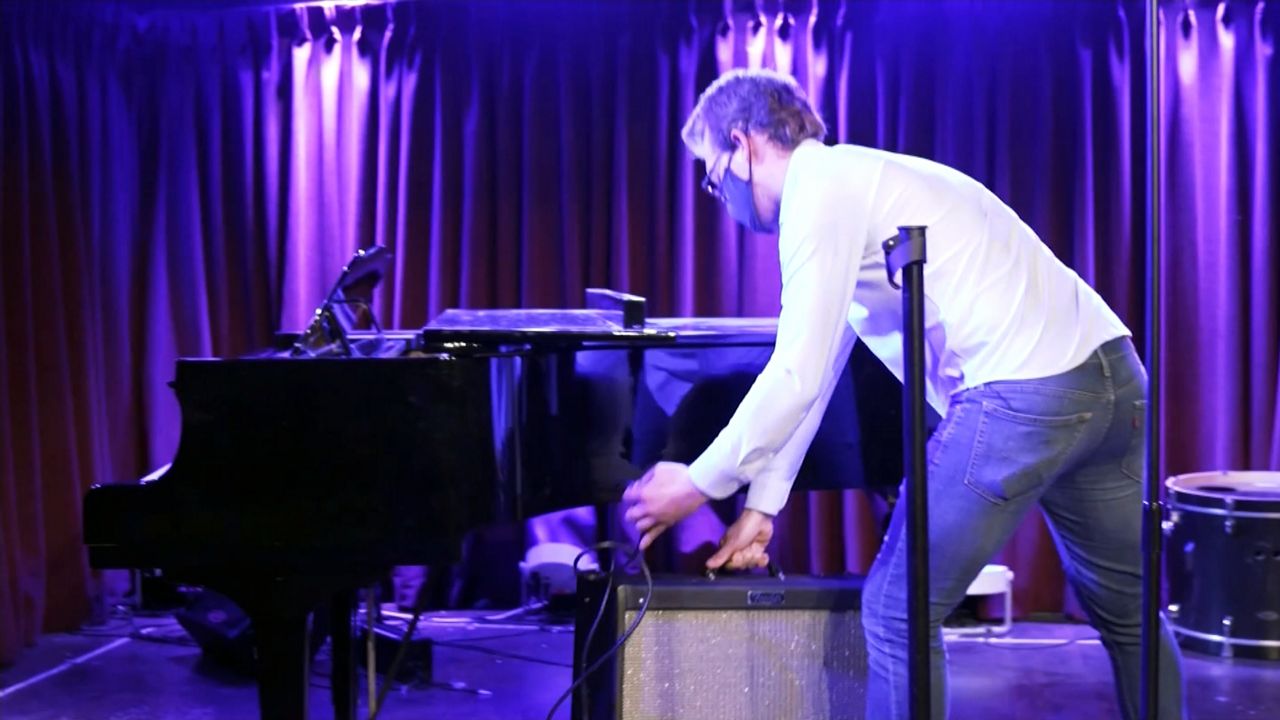 "It was just a mad dash of texting Broadway stars just trying to get to them as soon as we could. 'Do you want to do a show? Do you want to do a show?' How do we do a show?" Dunlow recalled.

While Dunlow admits the financials don't necessarily make sense, capping a room at 50 people versus the normal capacity of 160, he says this is a mandatory start for getting the performing arts back up and running in the city.

"When they said that we could open arts and entertainment, there was the responsibility to open, because it it's providing musicians a paycheck they haven't had all year. It's providing technicians, audio and lighting technicians, a paycheck they haven't had in a year. It's providing artists not only financial, benefits, but just as a creator, it's providing them an outlet that we haven't really had in true form in a year," Dunlow said.

But if you attend Lillias White's show, she will be giving you her all, COVID-safe of course.

"So I won't be hugging and kissing like I usually do, but I will be on stage giving you the biggest hug I can give you," said White.

To check out Lillias White in concert and other upcoming performances head to thegreenroom42.com