It's happening in many parts of Manhattan: a new generation of supertall buildings towering over the landscape, in part, because of savvy developers seizing on loopholes in the city's zoning laws. Critics say it's growth run amuck, transforming the character of neighborhoods forever. Our Michael Herzenberg shows us exactly how it's being done in Part Two of his series "The Sky's The Limit."
During the short days of winter, new supertall buildings along 57th Street cast long shadows into Central Park.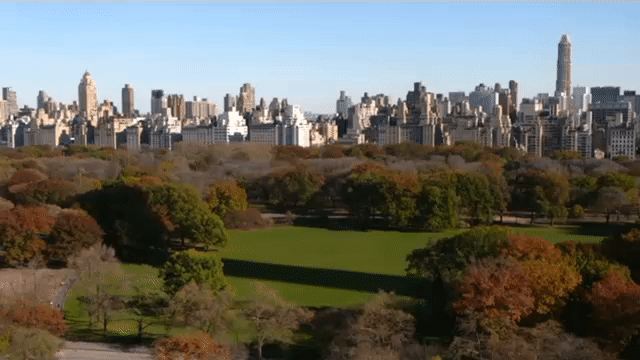 "It's creeping further and further north, so you've got it all the way along Central Park," says Linda Senat. She's a member of Save Central Park, which was created by locals who want to stop what it calls the frenzied pace of new construction on streets around the storied green space.
"When's it going to stop?" she asks.
Senat now worries about shadows overtaking her building if a proposed 775 footer next door goes up.
The proposal comes by way of Extell Development for a lot between West 65th and 66th Streets, just off Central Park West.


But the project is in limbo after the City Club of New York went to court, charging that Extell is circumventing zoning rules by inflating the space needed for mechanical equipment, areas that do not count toward a building's allowable height.
"You're increasing the height of a building, allowing a certain amount of empty space to prop up apartments to increase property values," explains Tara Kelly, the VP of Policy and Programs for the Municipal Art Society of New York.
According to the Municipal Art Society, Extell used the same loophole to make its Central Park Tower the tallest residential building in America. The society says 350 feet of the tower's height is set aside for mechanical space.
Mayor de Blasio says these mechanical voids are "gaming the system."
Last year, the City Council set limits on mechanical space in residential high rises, but they only apply for two zoning districts.
The Municipal Art Society says developers are finding their way around zoning regulations on the ground, too.
"What we're seeing, literally, [is] something called a gerrymandered lot, where it squiggles between top lines to increase floor-area ratio and that's not what was intended," says Kelly.
That's what's happening on Amsterdam Avenue at 69th Street.


City property records show that in 2007 a Limited Liability Corporation, founded by real estate titan Daniele Bodini, bought the site of Lincoln Square Synagogue for $27 million, and then assembled a lot; the Municipal Art Society says it has 39 sides, an odd configuration.
It enabled the corporation to acquire the unused development rights of several adjacent properties.


(Rendering based off of research from the Municipal Art Society.)

Another developer, SJP Properties, bought the lot for $275 million in 2015, and built a 668 foot tower — the tallest on the Upper West Side, exceeding the height of what would have been allowed on the initial lot. This all occurred without public hearings.
"A neighborhood doesn't know when a new tall building or any new development that uses a transfer of development rights is going to happen," adds Kelly.
A proposal in the City Council would require community boards and elected leaders be notified when development rights are transferred and lots are enlarged.
Two state legislators are pushing a bill to close some of the loopholes that allow developers to inflate the size of mechanical space to boost building heights.
---
SJP's statement in response to this story:
"We are proud to deliver a modern, architecturally distinct building to this great Upper West Side community, and in doing so, meet the demand that exists for new residential development in the neighborhood. SJP purchased the site for 200 Amsterdam with the current zoning and development rights already in place, with no specified height limitations. This zoning is based on the exact same zoning regulations that have been followed for more than 40 years, and which resulted in three other completed and occupied residential buildings on the same block."
Extell Development statement in response to this story:
"As one of New York City's most prolific real estate developers, Extell Development Company has redefined the Manhattan and Brooklyn skylines through the creation of some of the world's most elevated buildings and residences which have contributed toward hundreds of billions of tax revenue dollars. The firm has also built more than 500 affordable housing units throughout the city as well as supported the city's construction industry by creating hundreds of thousands of jobs," said a spokesperson for Extell. "Extell prides itself on integrity, professionalism and best-in-class developments. This includes 50 West 66th Street, an architecturally distinctive tower and synagogue, which is one of more than 75 buildings in NYC that are taller than 700 feet. 50 West 66th Street has received all required approvals from the NYC Department of Buildings and complies with the City's zoning regulations. We're excited to be moving forward with construction in 2020."
American Continental Properties, the LLC founded by Daniele Bodini, did not return NY1's calls.