NEW YORK — Welling Court, an eclectic collection of street art, features more than 100 murals and the work of graffiti legends and artists from across the world who have traveled to paint in Astoria: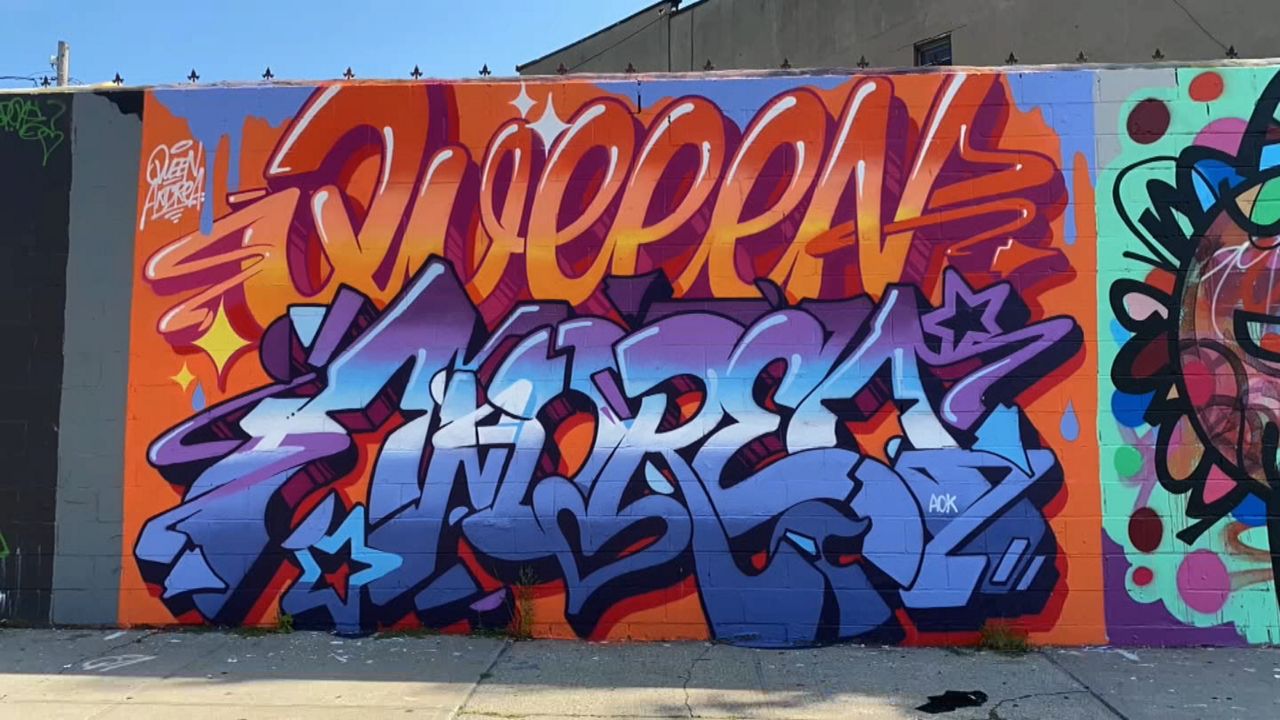 ---
What You Need To Know
The online art gallery Singulart is out with a new report that says New York City is the street art capital of the country


The report looks at social media engagement to see where people are searching for information related to street art


Artists say the outdoor gallery at the Welling Court Mural Project in Queens became even more important during the pandemic
---
Ria Burns-Wilder didn't too travel too far. She grew up in the Bronx, where she first became obsessed with street art.
"I would see the 2, 5 go by and I would just be like, there's a museum on wheels going past my bedroom window," Burns-Wilder said.
Now, she lives in Astoria with her husband Dennis, better known by his name spelled backwards "SINNED." They've been painting at Welling Court for more than a decade.
"We like to project messages that are uplifting," Burns-Wilder said. "So, this year we decided love and hope because the past year-and-a-half has been so difficult for so many of us that we wanted to give something to the neighborhood that would make them smile as they're going about their day."
A number of artists chose to paint inspiring messages during the COVID-19 pandemic, like this simple black-and-white wall by Queens-born artist John Fekner: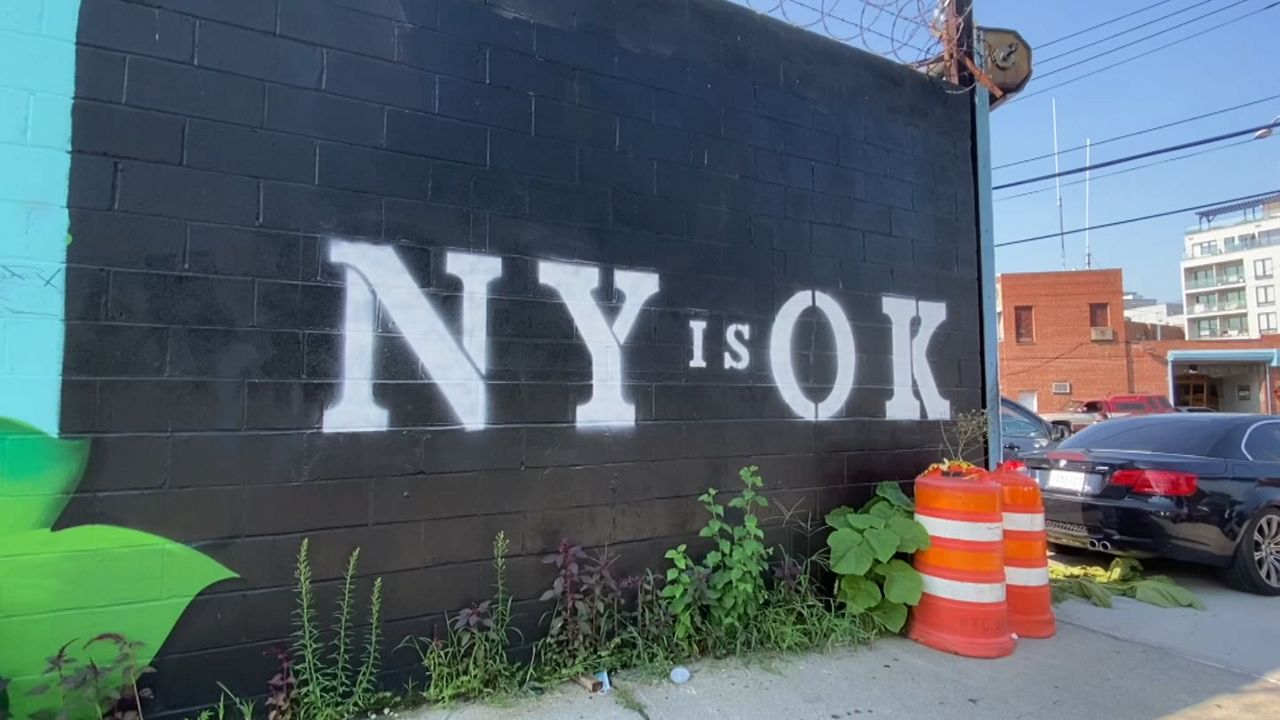 The first new mural painted in 2021 reminds passers-by "you are not alone."
"That's the thing with having imagery on a huge wall: it becomes so much more powerful because it surrounds your entire body," said Alison Wallis, the founder and curator of the Welling Court Mural Project. "You can feel it. It's almost like you can walk into it."
The Welling Court Mural project on Welling Court and adjacent streets started in 2009 as a community beautification effort. Businesses volunteer their blank walls as canvases and artists are commissioned for their work.
The results are an outdoor museum open 24/7/365. And there's no price tag on admission.
"It's beautiful. We always come here to take pictures, family pictures," said Karen Watson, an Astoria resident. "I'm loving it. I wouldn't change anything about it."
The Welling Court team has recently extended murals to nearby Jackson Heights and Woodside.
For more information, head to wellingcourtmuralprojectnyc.com
------
Did you know you can now watch, read and stay informed with NY1 wherever and whenever you want? Get the new Spectrum News app here.